Mei and Reaper to be buffed in upcoming Overwatch build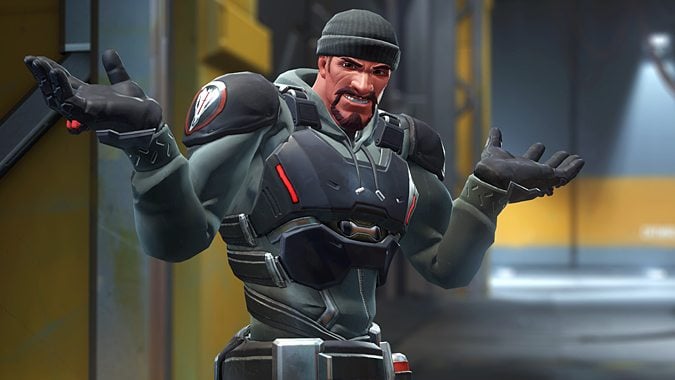 Brigitte Lindholm was recently added to Overwatch, and game designer Geoff Goodman took to the forums to tackle some questions regarding the new Support's gameplay. However, since a new hero's gameplay also ties into the larger game's meta, some of the questions and answers pertained to heroes beyond Brigitte. In fact, in one of his answers, Geoff Goodman directly stated the team has plans to buff Mei and Reaper, ideally as early as this week.
Geoff explains some of the reasoning behind the buffs — beyond just "players have been asking for this" — but it boils down to trying to get ahead of the shifting meta. In this case, the meta looks like it could shift to a multiple-tank meta, and the team is adjusting accordingly. However, Geoff also explains which heroes they're hesitant to buff until the post-Brigitte meta settles a bit:
We're always trying to get ahead of the meta and trying to predict what shifts are likely to take place. In this case, we're seeing some potential for a big tank meta on the horizon, especially with Moira just recently being released and how good she is at healing multiple tanks.
We've actually had this sort of meta game in the past and overall it seemed often seemed more frustrating for players than even dive can be sometimes. So as a direct answer to your question i'd certainly be worried about buffing heroes like Roadhog, Zarya, and even Ana until we can get a better gauge on how the game is shifting.
In fact, we're looking at buffing Reaper and Mei in an upcoming PTR patch (hopefully this week) since they could use a boost and they could help with this meta if it comes around.
As for how these changes will manifest, we don't have a whole lot of clues. In Reaper's case, we have none, save for the fact that his May 2017 change involved giving him more consistent healing by removing Soul Orbs in favor of a damage-to-healing mechanic. This was in part to help him against tanks, so we'll have to see if they stick to this route when buffs come around or if they opt for a damage boost.
Mei, on the other hand, was given one potential teaser shortly after the news of buffs made the rounds. Goodman, once again conveyor of news, mentions Mei possibly freezing multiple enemies at once with her primary fire:
Cool thread. I always thought what would be cool is if Mei could freeze multiple people at once with her primary fire.
Oh wait a minute, I have the editor right here hmm…
Would this be too overpowered? As someone who absolutely hates being frozen by Mei, it totally would. As an objective bystander, there's definitely a sweet spot it could hit that makes games interesting without feeling unfair. We'll have to wait to see what the entirety of the changes entail, but if Goodman is to be believe, we won't be waiting long. In the meantime, you can ponder what might be in store for these two heroes.