WoW
Mar 28, 2018 4:00 pm CT
Boop! Battle for Azeroth adds /boop as a new emote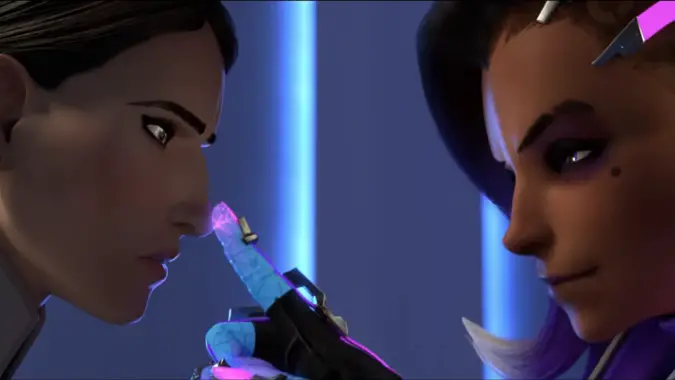 Much like Merriam-Webster reflects what has entered common English parlance, World of Warcraft is a living record of pop culture. And, perhaps unfortunately, boop has earned its place in the Warcraft record. Come Battle for Azeroth, you'll be able to /boop your friends, your family, and even yourself. Wowhead has datamined the following text strings related to the emote:
%s boops %s's nose.
%s boops your nose.
You boop %s's nose.
%s boops his own nose.
You boop your own nose. Boop!
%s boops her own nose.
If you want to learn far too much about the history of booping, the term has its own entry on Know Your Meme. (Warning: Portions of Know Your Meme are decidedly Not Safe For Work.) The word first appeared on Urban Dictionary (also not safe for work) all the way back in 2003, but rose to prominence in 2010 when it began to accompany pictures of adorable animals getting booped — often right on their cute little snoot. There's even a subreddit dedicated to the booping of all sorts of snoots.
In the gaming realm, "booping" often came to refer to using abilities with knockbacks. Lucio in Overwatch, for example, can right-click enemies to push them away a small distance. Nobody on the planet knows what that ability is really called anymore, universally referring to it as a "boop." When Lucio knocks his enemies off of a ledge to their death, even his victims affectionately refer to their untimely demise as a boop, even though it was not delivered to their snoot.
Sombra's debut in November of 2016 brought the boop full circle in the universe of Blizzard Entertainment. While Lucio's style of booping dominated the word's usage for some time, Sombra was a gaming character who returned to the traditional roots of the term: Sombra booped a snoot.
And now, with Battle for Azeroth, you can boop any snoot you like, whenever you'd like. Be careful around your worgen friends, though. They're known to bite.