What kind of in-game things unnerve you?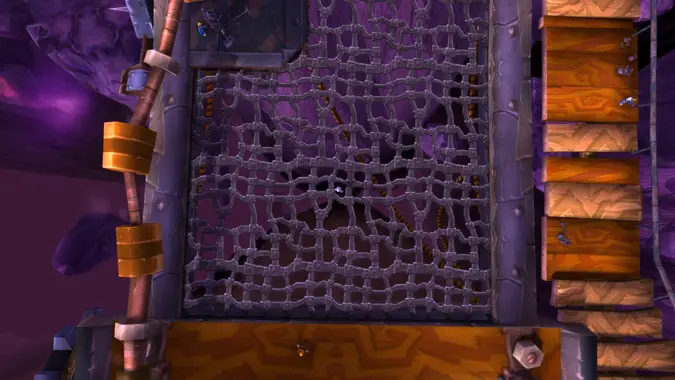 I don't usually have any problems with playing World of Warcraft, much less any other Blizzard title. Sure, there are sometimes some pretty creepy mobs out there. Spiders are not my favorite, for example. But I can handle them — it's all part of the game, right? However, there's one thing that sets me off fairly frequently: heights. Not being on top of a mountain, that's fine. I'm talking being perched on the edge of a fall that doesn't have a perceivable bottom to it.
This first popped up as an issue way back in Burning Crusade. Outland is gorgeous, but it's also floating in the middle of the Twisting Nether. This means that hey, you can walk right off the edge of the world if you aren't paying attention. Going near the edge of Hellfire Peninsula was enough to make my stomach turn, but the worst offender was Netherstorm. At that point in leveling, I still didn't have flying — and the bridge to Netherstorm has a middle portion you can see right through. It was almost enough to make me avoid the zone altogether. Luckily, I didn't — Netherstorm is still one of my favorite zones, vertigo-inducing ledges aside.
It's not a constant thing, either. Sometimes I'm perfectly fine with leaping into the unknown. Falling endlessly on alpha or beta servers doesn't turn my stomach, it makes me laugh. I'm not really sure what triggers the reaction, honestly — but it's never really bad enough to keep me from playing the game. I just give myself a moment to get over the momentary goosebumps and move on.
Is there anything in game that creeps you guys out? Any areas you avoid entirely? Mobs you just don't want to tackle? Obviously the game is just pixels on a screen, but sometimes it manages to fool my brain regardless. What kinds of in-game things unnerve you?