Overwatch League All-Access Pass gives fans a bundle of extras for $30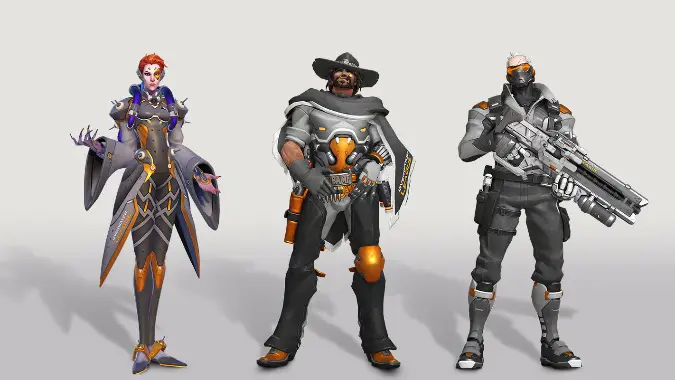 You can watch Overwatch League for free on Twitch… so why pay an extra $30? It's all about the bonuses, and from in-game skins to behind the scenes videos, the Overwatch League All-Access Pass has a lot of them. If you're not sure about tossing extra cash at Overwatch League, Blizzard is giving everyone free access through May 15, so you can try before you buy.
If you do shell out that $30, here's what you'll get:
The Overwatch League Command Center. This is a second-screen livestream with alternate in-game camera angles and player POVs. I'm not always keen on what's shown on the main stream, and think this will be dang cool.
Bonus video content. For Stage 3, that will be a weekly Behind the Screens series in which a player will give an analysis of a recent game. While not every match will be worth this kind of in-depth analysis, there's at least one dramatic nail-biter of a match every week — and getting a player's point of view could be quite interesting.
Match day player AMAs after the day's matches. (That's "ask me anything" for those of you who don't know.) It sounds like these will be available to everyone, but passholders will be able to submit questions. As with all Q&As, these could be interesting (or boring) depending on what kinds of questions are submitted.
23 global emotes, a global chat badge, and a subscription icon in Twitch.
A subscriber-only Twitch chat room. I kind of question this one, because I would pay extra to remove Twitch chat, but I'm not sure about paying extra for more Twitch chat.
Special in-game skins, which look pretty awesome, though we've only seen the three above so far.
If you subscribe, the the streaming benefits will be available all season long, but emotes, badges, and skins are yours forever.
Stage 3 starts tonight, so you'll be able to check out all of this in just a few hours. Head over to Overwatch League's Twitch page and scroll down to swap from the main screen to the Command Center. Screen space will be a must-have to take advantage of this, but I suspect most of us will be able to pull that off. The only real question is whether you have the attention span to pay attention to two streams at once.
Whether you think it's worth buying or not, we'll all have some extra content tonight.