Get free Heroes of the Storm loot with Twitch Prime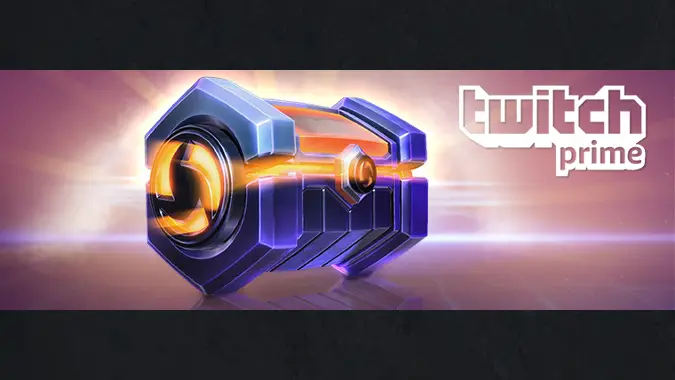 If you're a Heroes of the Storm player with Twitch Prime (which comes packaged with Amazon Prime), you're in for a treat: by linking your Twitch account to your Battle.net account, you'll received some free goodies over the next few months. Between now and May 1, you can claim a free Legendary Loot Chest — with more to come in May and June.
Over the coming months, all Twitch Prime members will be able to claim some incredible Heroes of the Storm loot in the form of Loot Chests and a new mount*!
When the event kicks off in April, all members who claim this offer will receive a Legendary Loot Chest**, which is guaranteed to contain at least one legendary Hero, skin, mount, or announcer. Throughout May, Twitch Prime members will be able to claim the new Glitch-steed mount and 5 Rare Loot Chests. Then in June, members will get another five Rare Loot Chests. Each Rare Loot Chest contains at least one rare item, along with a random assortment of Heroes, sprays, voice lines, skins, mounts, banners, emojis, and announcers.
You can find the precise start and end dates for each reward right here: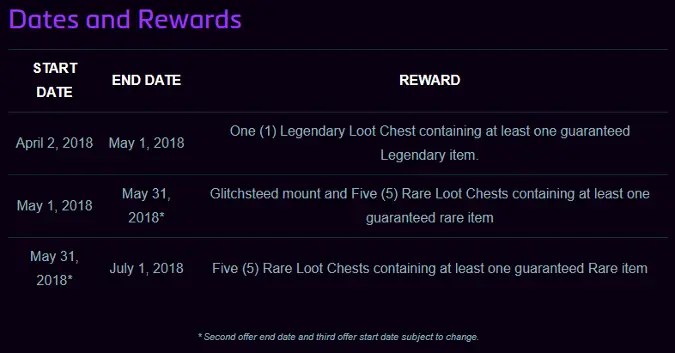 The Glitchsteed is named for Twitch's li'l mascot Glitch and shrouds a noble steed in Twitch purple: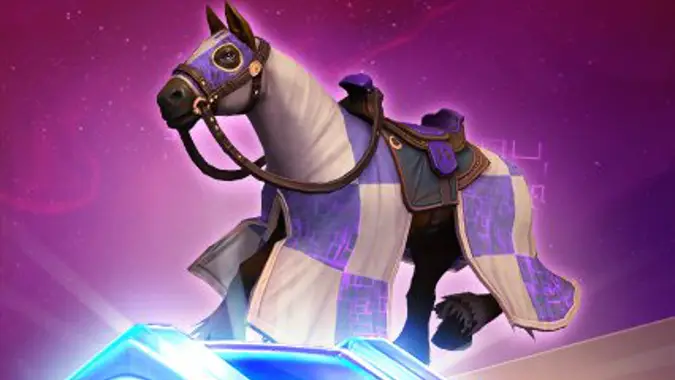 In addition to the Heroes of the Storm freebies, Twitch Prime subscribers also gain access to a full spread of other bonuses this month. April's free games include:
Tales From Borderlands
SteamWorld Dig 2
Kingsway
Tokyo 42
DubWars
And, in addition to the Heroes of the Storm loot, you'll also receive free loot in the following games:
Fortnite
Final Fantasy XV
World of Warships
Paladins
Tera
Call of Duty WWII
If you don't have Amazon Prime, it isn't too late to get these rewards. You can start a 30-day trial of Twitch Prime right now — or a 30-day trial of Amazon Prime. At $99 per year, the cost of Amazon Prime may seem pretty steep. But if you regularly order from Amazon or use any of their services, it pays for itself in no time at all. Amazon Prime grants free shipping on most deliveries and grants access to most (if not all) of Amazon's services. This includes Amazon Video, Amazon Music, and of course, Twitch Prime.
For information on how to link your Battle.net and Twitch accounts, check out Blizzard's official announcement of the promotion.