Overwatch League Stage 3 begins tonight; here are the roster changes you need to know
The very first trading window for the Overwatch League closed yesterday, just before Stage 3 of competition begins. Blizzard very helpfully put together a list of the current trades from this season which they're updating as trades become public knowledge. We're going to explore who went where.
There's a bit of a caveat here. Although the contracts must be signed by 11:59 PST on the third, the actual changes can be made public at their leisure. This list is complete as far as we know it.
We've already seen main tank player Fissure's addition to the L. A. Gladiators from his spot on the London Spitfire right as the trade window opened, which propelled the team from a lower tier team in stage one to contending for a semifinals spot in stage two. Joining him on the Gladiators is Silkthread, a capable Tracer player who was signed to the L. A. Valiant, and Void, who's new to the Overwatch League and specializes in D. Va play. Fissure and Void played together on Kongdoo Panthera, one of the best teams in the world pre-League.
The Dallas Fuel added a couple players we've already seen in action, too. London DPS player Rascal and former France World Cup DPS player aKm joined in February, but haven't made much of a dent in an organization that seems racked with internal struggles. In addition, they also picked up OGE, a Korean tank player most recently with Conbox. The Fuel also swapped their Australian hitscan support Custa for the L. A. Valiant's uNKOE. Also joining the Valiant is Bunny, who was previously on the Seoul Dynasty. The Dynasty's B-team Tracer is still world class, naturally. But it'll be interesting to see where that puts their sneaky Tracer SoOn.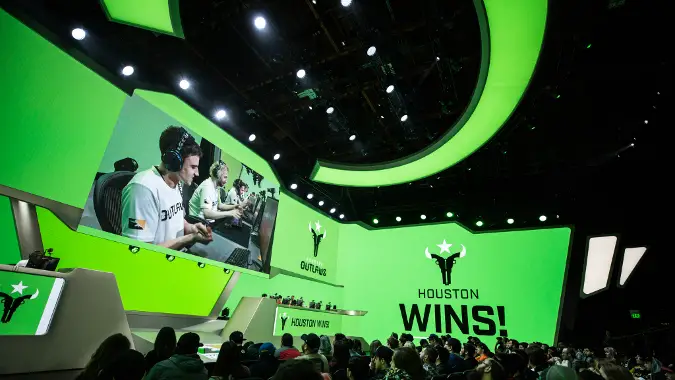 On the other side of Texas, the Houston Outlaws picked up FCTFCTN, a tank player from Detroit. He's formerly of the Faze Clan, and one of two players from 2017's Overwatch World Cup Team USA that's still out of the League. Joining him is a Genji player from Meta Athena and the 2016 Korean OWWC team, ArHan.
Gigantti alum Zappis has already taken the stage for the Florida Mayhem as a flex tank. He'll be joined by two more players. Sayaplayer and aWesomeGuy were teammates on Meta Athena, and they'll add a bit of depth and some sub opportunities for the current roster.
The Shock took two new players: support player Moth, and flex DPS Architect, who loves his grandma. Seoul signed Support player Gambler, NYXL picked up Support player Anamo, and London grabbed a tank with t1zi.
I think the biggest pickup in the League this year was one of the first announced. The four Korean players — Ado, Geguri, Fearless, and Sky — signed to the Shanghai Dragons in an attempt to get them one match win, dear lord please, have all got their visas settled, and they are ready for stage three to begin at 6 p.m. CST on Wednesday. In particular, many fans are excited for the first female player, Geguri, to take the stage.