Streamer teams compete in the Overwatch Archives Challenge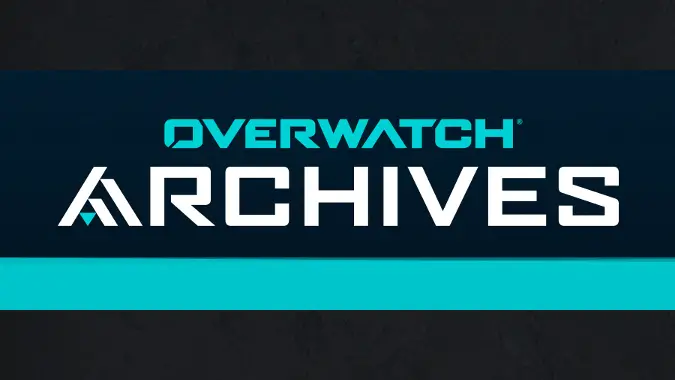 With the Overwatch Retribution event in full swing, Blizzard is getting streamers in on the action in an upcoming community event. Blizzard has assembled 19 teams of four Overwatch streamers each. Each team will play through Retribution's story mode and compete for a high score. After three weeks, the team with the highest score will receive a bundle of free swag — to give to their viewers.
Now that the Overwatch Archives have been unlocked, we're hosting our first Overwatch Archives Challenge. These weekly mission challenges will feature your favorite streamers and community personalities striving to prove who's the best Blackwatch strike team in the world.
Cheer on your favorite streamers with their hand-picked squads as they compete against their rivals for the prize—four Retribution-themed bundles featuring a top-of-the-line MSI Gaming 27" curved gaming monitor, MSI gaming peripherals, a Genji statue, and other gear… all of which they will give away to their viewers.
We'll update this blog every week with their scores so you can track your dream stream team on the leaderboard.
SCHEDULE AND RULES
Each Wednesday we will reveal the new weekly challenge and teams will have until Sunday at 11:59 PT to play through the missions on Legendary mode and to post their highest scores. Scores will be submitted by tagging @PlayOverwatch on Twitter and using the hashtag #OverwatchArchives. Please note that all runs must be livestreamed or uploaded to YouTube and accompanied by a screenshot for the score submission to be valid.
Week 1 (April 11 – 15): Retribution Story Mode Challenge
For this challenge, teams will play Retribution as the original members of Blackwatch—Genji, McCree, Moira and Reyes—to escape a Talon facility with their lives and the highest score.
Week 2 (April 18 – 22): UNKNOWN
Decrypting…
Week 3 (April 25 – 29): UNKNOWN
Decrypting…
Interesting to note, only week 1's ruleset is currently known. Week 1 involves playing through the Story Mode as the canonical members of the event. Weeks 2 and 3 could be anything–potentially different combinations of characters, or a different game mode altogether. Winners of the event will be those with the highest combined score across all three weeks, rather than just one event. In theory, a team that performs poorly this week will still be able to make a comeback.
I'm actually crazy excited for the #OverwatchArchives challenge. Win or lose it's gonna be sweet to compete against everyone alongside the boys, @LieutenantEddy @_LeeAcer_ and @GreenOfTheThyme

— Sam (@iamSamurai34) April 12, 2018
For the full list of participating streamers and where to watch them, head on over to the official announcement page. Do note, however, that this event started earlier this week — it's possible some of the early birds have already submitted their high score for the week.