Ben Brode is leaving Blizzard and we are not okay with this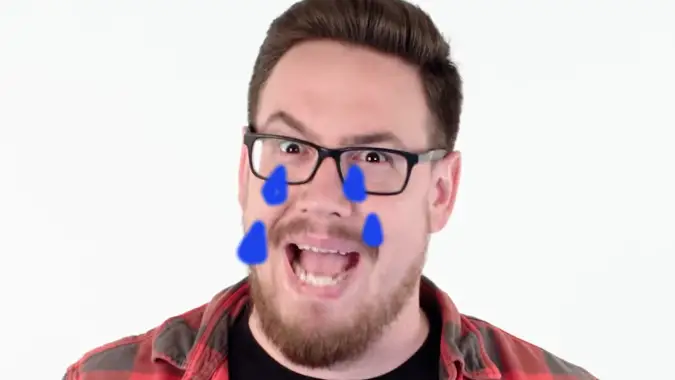 Ben Brode's enthusiasm for Hearthstone was always contagious. Whether in an official announcement video or just chatting on Twitter or Reddit, Brode always seemed just as enthusiastic about the game as we were. Heck, probably more enthusiastic. Probably a lot more enthusiastic. It was hard not to smile when you heard his boisterous laugh, which happened a lot on streams and in videos. (Really, just try watching this compilation of six minutes of Ben Brode laughing without breaking a smile yourself. You can't, can you?)
But now Brode has decided to move on to new challenges: he's leaving Blizzard to start his own game company.
I am very fortunate to be able to take a crazy risk right now in my life, and I'm excited to be scrappy and a little scared. I'm going to help start a new company. We'll probably make games, but we haven't figured anything else out, yet. I'm looking forward to designing, programming, and actually 
creating
 things again.
He's been with Blizzard for 15 years now, starting out as a night game tester and working his way all the way up to the top of Team 5. While Brode is Hearthstone's most familiar face, he's not the only one on the team, and I have to wonder if the recent series of Fireside Chats featuring other devs were made to remind us us that Hearthstone is bigger than just Ben Brode. (No matter how much we love the guy.)
I get too much credit by virtue of being a public face, but the 80+ people on the development team are still there, and they are the ones actually making the cards, brawls, events, missions, and features. I am confident the game is in the best possible hands, and I'm excited to see where a new generation of leaders takes
Hearthstone
from here.
Hearthstone will keep going without him, but that doesn't mean we won't miss him. Right now the entire Blizzard Watch team is mutually going through the five stages of grief and fighting one another to eat the last tub of ice cream in the freezer. And I think Matticus speaks for all of us when he said, "I can't think of a Taylor Swift song to describe my feelings right now."
We wish Brode the best of luck in his new adventure and eagerly await news of his next game. And, of course, Hearthstone's still here. We still have Dave Kosak to fill our overly enthusiastic developer quota, and Monster Hunts will be going live next week.
Now, we have some ice cream to eat.