Have you ever made any game decisions you instantly regretted?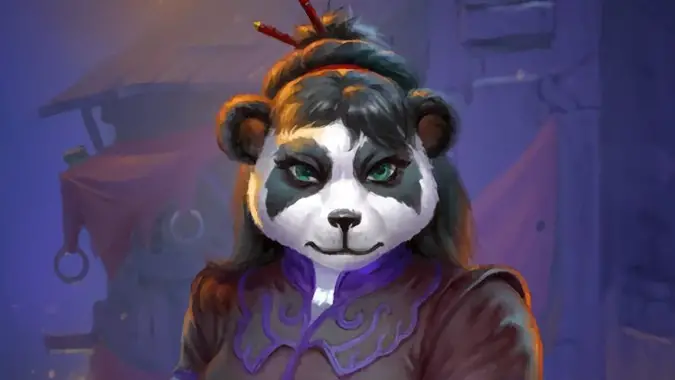 I really should've known better than to play the odds at the Black Market Auction House. But hey – it was late, I wasn't thinking, and that Unclaimed Black Market Container looked really tempting. After bidding a whopping chunk of gold on the thing, I experienced a deep sense of immediate regret. The thing is, those containers have a lot of rare stuff in them. I collect a lot of things. I already have a lot of rare stuff. The odds of my getting something worthless were…relatively high. Higher than usual.
So I sat and I waited, fervently hoping I'd be outbid. No such luck – the box was mine, as was the thoroughly useless tailoring pattern inside it. My gold is gone, lost in the ether, claimed by whatever non-entity made the listing in the first place. Where does that gold go, anyway? Is there an NPC out there somewhere that just hordes it? I may have lost a lot of gold. But I also learned a valuable lesson – don't play the odds at the Black Market Auction House. Those Unclaimed Containers may look tempting, but they are rarely worth it.
Of course, this isn't the first time I've had that experience, that moment of instant regret. I've impulsively tangled with many an enemy, and experienced a two-second smackdown that put me in my place. I've fallen off plenty of cliffs in my zest for exploration. And I've joined groups that looked pretty dubious at the onset, and only proved my snap judgment correct later on.
But I've learned to look at these moments as learning experiences. You can't really learn if you don't make a mistake, right? If nothing else, they serve as reminders to be more careful later on. So I guess I could've gotten angry at my foolish purchase – but I decided to laugh instead. Because hey, sometimes I'm an idiot, and it's really funny when a game gets the better of me. You win this time, Madam Goya. Next time, I'll know better. I swear. That is, until the next late night where I make a terrible choice. It's only a matter of time.
I know I'm not alone in this. How about you guys? Have you ever had a moment where your gut informed you that you just made a really terrible decision? Have you ever made a choice only to hear your brain quietly counter, "Why did you do that?" Has there ever been a time where you ignored common sense, and a game reminded you why that was a terrible idea? What moments of instant regret have you experienced? Not just in WoW — in any game? I can laugh off the loss of gold – it was my own dumb fault in the first place. Let's hear your stories, so we can all laugh together.