In Belgium, Overwatch loot boxes are now considered illegal gambling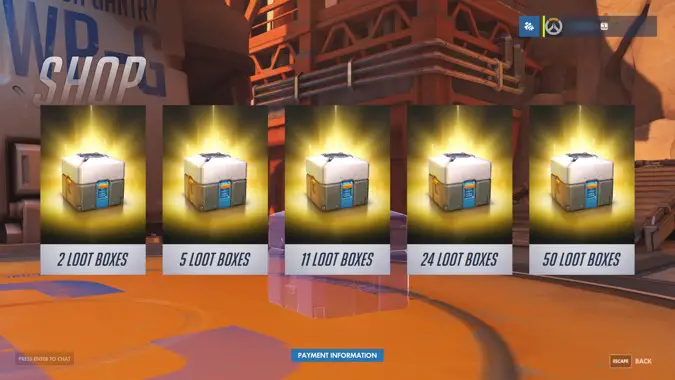 Blizzard, beware: The Belgian Gaming Commission has ruled that loot boxes in FIFA 18, Counter Strike: Global Offensive, and Overwatch meet the qualifications to be considered gambling. Specifically, the implementation of loot boxes in these games fits the criteria of a game of chance: "a bet can lead to profit or loss and chance has a role in the game." While these aren't necessarily the only games that meet those qualifications, they're the only ones the Commission has specifically mentioned thus far. According to this ruling, loot boxes must be removed from these games — at least in Belgium — or face penalties of up to €800,000 and five years in prison.
On one hand, it's a fair assessment: loot boxes are a game of chance that require players to buy-in. You pay money, and either you get what you want, or you don't. Fundamentally, that's gambling. However, at least where Overwatch is concerned, "profit" is debatable. In a financial sense, players have no potential for profit at all. Loot boxes only yield digital items that cannot be traded or resold, and have no intrinsic value: there's no marketplace for these items, and being digital, they don't even have raw materials that can be scrapped or salvaged.
In a broader sense of the word — profit being the acquisition of something — Overwatch loot boxes are only profitable, because you get something out of your loot box every time, even if it isn't what you want. It's no different than physical blind box toys; if nothing else, you're guaranteed to get a toy in exchange for your money. Considering you can buy Hatchimals in Belgium, there's no compelling reason you can't buy loot boxes in Overwatch.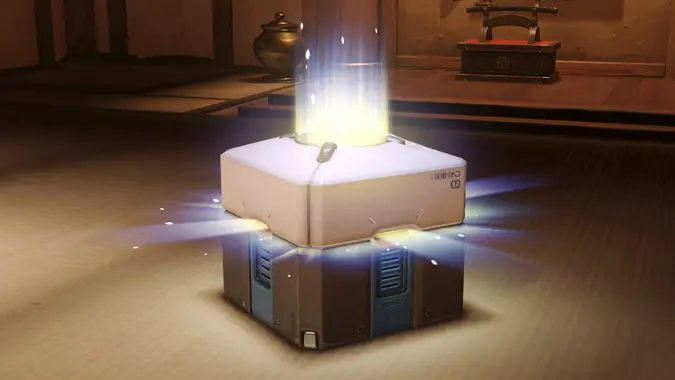 Loot boxes in gaming are widely perceived as a predatory business practice, and their eventual regulation isn't out of the question — but it is questionable whether or not current gambling laws apply. They're a unique beast, a modern invention, and might need modern laws to keep them under control.
While that's the case with Overwatch, the situation could be quite different with Counter Strike. Unlike Overwatch, items acquired in Counter Strike: Global Offensive can, in fact, be bought and sold in the Steam marketplace and Valve's artificial scarcity of those items can influence their value on the marketplace. While they still have no intrinsic value as digital goods, the items do have value as a result of that marketplace.
In the end, whether or not Belgium's gambling laws actually apply to Overwatch, it might not matter at all. When China tried to crack down on loot boxes, Blizzard seized upon a simple loophole in regulations against selling lottery tickets in games. In China, you can't buy loot boxes anymore. Instead, you purchase an absolutely trivial amount of in-game currency — and receive your loot boxes as a "free" gift. Blizzard isn't exactly a pioneer in such a tactic, either. In the days of Prohibition in the United States, when selling alcoholic beverages was illegal, many bars, pubs, taverns, and speakeasies instead sold tickets to a novelty attraction (often a "blind tiger" or a "striped pig") and served complimentary beverages to ticket holders. Money never exchanged hands for the beverages; people were paying to see the tiger.
Belgium gets an A for effort, but time will tell if they can actually enforce this regulation.