Heroes of the Storm releases its first comic, Rise of the Raven Lord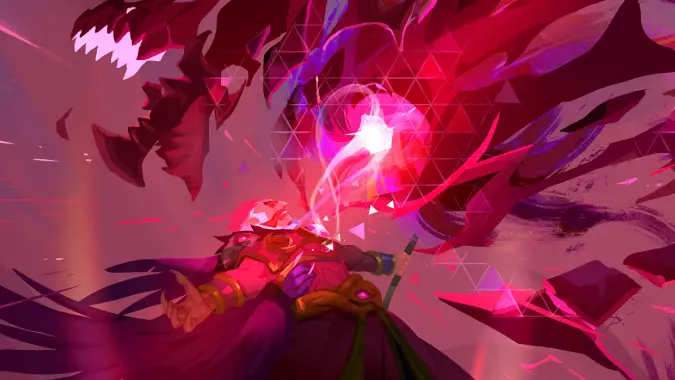 Earliest this month at PAX East, Heroes of the Storm teased it would soon be delving into the lore of the Nexus — and today, the first Heroes of the Storm comic is available to read. The comic, Rise of the Raven Lord, is our first glimpse into the inner workings of the Nexus. It doesn't shy away from exposition. In fact, that's almost all the comic is: trying to quickly bring the reader up to speed and lay the foundations for a vague, Nexus-destroying threat on the horizon.
While it's (so far) left open to interpretation, the comic sets the Raven Lord up as an anti-hero, or at least a villain at odds with other villains. He has his eyes set on conquest, but through that conquest, he hopes to prevent… something. And the comic, of course, ends with a teaser for what are undoubtedly new skins coming to Heroes of the Storm for Alarak, Gul'dan, and what might be Dehaka.
In a video released today, Game Director Alan Dabiri explains these tie-ins are very much intended, and there's more to come:
Personally, I didn't find this first comic too thrilling, but I'm okay with that. It's the first Heroes of the Storm comic, and as a result, needs to do a lot of heavy lifting to get the story moving forward. To an extent, you can trust your reader to fill in the gaps on their own — but when Heroes has now existed for years with only hints of how everything fits together, it isn't unreasonable to make sure you have your bases covered.
The nature of the game means these comics have a little baggage, too; the issue ends on what could be a strong narrative beat. However, given we know the Dark Nexus skins are being added to the game, you have to wonder if you didn't read a story so much as an advertisement. Is the Raven Lord tapping into the Dark Nexus something their story demanded? Or did they want to add these skins to the game and shoved them into a comic after the fact?
Whatever the case, I'm still looking forward to more, just to see how Heroes of the Storm handles its storytelling going forward. If nothing else, this campaign does seem like it'll add some cool content to the game itself, which is just fine. That's why I've been playing Heroes of the Storm all along, after all.