The making of Overwatch's Watchpoint: Gibraltar map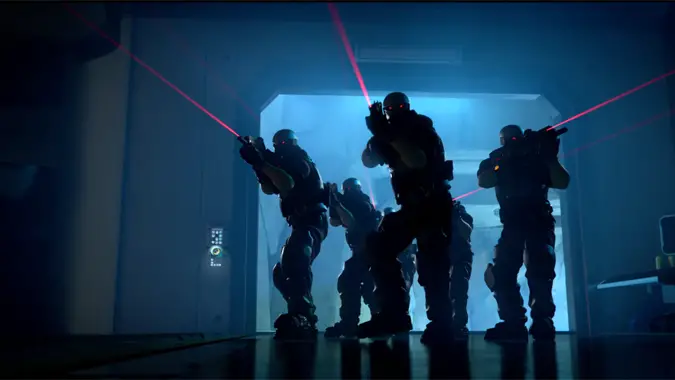 If you ever wanted to look at how Overwatch maps get created, level designer David M. Adams posted a fascinating time lapse video of a map while it was under construction. It's of Watchpoint: Gibraltar, a locale familiar to Overwatch fans, whether they play the game or not. If you watched the Recall short, you've seen Watchpoint: Gibraltar, as it's where Winston sent the Overwatch recall message and fought off Reaper.
I thought this was a cool video of the making of Overwatch Gibraltar from a few years ago. It's a time lapse from blockout to final art. Enjoy! #overwatch #leveldesign pic.twitter.com/becWObix86

— David M. Adams (@DaveMAdams) May 7, 2018
Adams also revealed that it generally just takes a couple of weeks to get a rough but playable map, but then they continue to do design work from there to get it completely finished. Then polishing the map up takes a couple of months. I find myself wishing we could see what it's like to start playing on a map in progress, watching as the assets are added and it goes from feeling utterly unfinished to a mostly finished map. I'm also interested in Adams' statement about payload maps: they take the longest to design due to the art required, while DM and arena maps are the fastest to design.
I don't know about you guys, but I find the process fascinating to watch and I was sad to find out that Blizzard only recorded a couple of their maps being constructed. But I'm hopeful that the ones that were recorded can also be released because it's not just interesting but informative to see the process in action like this. We often make assumptions about how easy or hard a process in a video game is. It's nice to actually see just how intricate and interconnect mapmaking, is and how the process iterates as it moves along.