Overwatch League season one grand finals set for New York City
Click here for more photos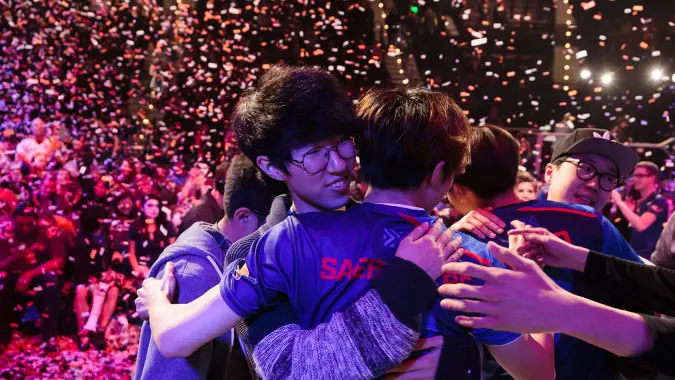 If you're planning on going to the Overwatch League season one grand finals, please grab a knish from a cart for me, because they're taking place in New York City at the Barclay Center July 27th and 28th. The two final teams take the stage for at least two best-of-five matchups, with a third to take place on day two as a tiebreaker if necessary.
The semifinals between the top six teams after the regular season take place July 11-21 at the usual Blizzard Arena venue. This will bring us down to the final two teams which will then take a week to travel to NYC for the grand finals. Tickets for the semifinals go on sale today at 11 a.m. CDT on axs.com. The tickets for the grand finals go on sale May 19th at 2 p.m. CDT at barclayscenter.com or ticketmaster.com, with single-day tickets going on sale later — if there are any spaces left to sell.
The full post from Blizzard also includes a link for fun stuff to do while you're in the city. Just be warned that if you manage to snag tickets to both the Overwatch League grand finals and Hamilton I might literally die of jealousy. If you, like me, can't swing the trip to NYC for great esports and the best bagels on earth, voting for League MVP is still open until June, so we've got that going for us, which is nice.