The fight for the playoffs gets fierce as Overwatch League Stage 4 starts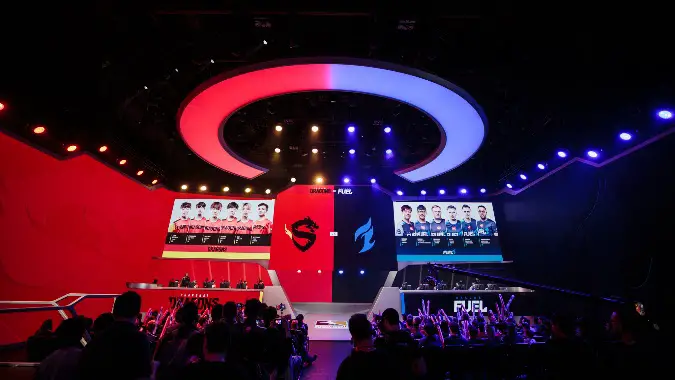 The fourth stage of Overwatch League's inaugural season begins tonight, so here's what you can expect going forward, as well as a recap of the action you may have missed in stage 3. Though each stage has a playoff, the overall win/loss total is what will catapult teams into the finals, and that's going to be the focus of most teams until the end of the season.
At the end of last stage, NYXL won the finals, ending Boston's incredible undefeated stage. Boston will likely be out for revenge, but NYXL is all but untouchable in the overall season score. Boston is close behind, but both teams are in the Atlantic division. We'll see how the division breakdown affects teams going forward, because as it stands, the current 6th place team overall wouldn't get to go to the playoffs, while the 8th place team would.
Meanwhile, it was announced that they'll be playing stage four on patch 1.22, which means we'll see a Brigitte who has since been tuned down and a Hanzo who still has Scatter Arrow. As the full post states, this is in no small part due to a bug in 1.23 which affects certain tournament functions typical users would never uncover. While it is unfortunate that Hanzo's rework won't be in play, it's pretty understandable that the team wouldn't want to potentially compromise the integrity of play to do so.
Going forward, there are only four teams currently in the red for map score. Though NYXL sits comfortably at the top overall, between second and seventh place there's only a 14 map differential — and at the beginning of a new stage anything can happen. I'd expect to see some improvement out of the Houston Outlaws in particular, because they just signed on KyKy from the Dallas Fuel as a coach. Though Dallas hasn't exactly been making waves, KyKy is still a coach with a lot to offer, and his acquisition by their direct rivals is another blow for Dallas in a series of weird management decisions.
This week we'll be watching the match the Blizzard Watch staff has been talking about for weeks, if not months. The Shanghai Dragons have improved week after week with great momentum, even taking NYXL to three maps to close out stage three. Tonight at 10 p.m. CDT, the Shanghai Dragons take on the Dallas Fuel. Though the Fuel have signed a new coach, in addition to losing KyKy they're down two DPS. The team let one of their more versatile DPS players Rascal go, and will be without their amazing Tracer player Effect tonight — possibly for the entire stage. The Dragons are poised to take their first win, and we're here for it.