Nate Nanzer confirms Hanzo rework, Brigitte nerfs won't be in OWL Stage 4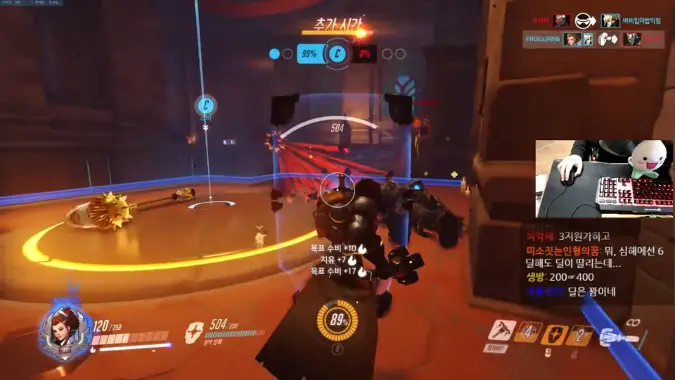 Update: We've added some details on the reasoning from Overwatch League Commissioner Nate Nanzer.
Brigitte will be making her long-awaited debut in Stage 4 of Overwatch League — sans recent nerfs. And as for those recent, dramatic changes to Hanzo? We won't be seeing those either. Overwatch League plays on older patches, meaning that the latest rework and nerfs may be on live, but we won't be seeing them in matches. So while you may have already said your goodbyes to Scatter Arrow, League players won't be bidding it farewell just yet.
On the one hand, this is entirely understandable. Delaying patch releases means any bugs that might pop up immediately after a patch are avoided during matches — and according to League Commissioner Nate Nanzer, a bug is part of the reason the patch isn't arriving with Stage 4. Blizzard does test all patches on the PTR before they hit live, but sometimes some things still slip through.
It also means that players will have more time to practice with Hanzo's new abilities on live. By the time he hits the Overwatch League, teams will be more than familiar with exactly how those new abilities work. You don't typically see League players stumbling over learning new mechanics because they devote a tremendous amount of time to practice. If players aren't playing with each other, they're usually playing on live servers, just like anyone else. Delaying patches on League servers doesn't just guarantee a bug-less experience. It means that when we finally see Hanzo's rework, it'll be at the expert level of play we're accustomed to — the kind that's really fun to watch.
Here's how Nanzer explains it:
Recently there's been a lot of discussion as to which patch  Stage 4 of the Overwatch League will — and should — be played on, 1.22 or 1.23. The league and the developers share the goal of Overwatch League play being on the latest patch possible, with certain exceptions. One is if it would be unfair to introduce a new patch mid-stage, in the heat of competition. That's why the patch that reworked Mercy, which went live in Stage 1, didn't appear in Overwatch League until Stage 2. Another reason is if we feel a new hero, or a significantly reworked hero, hasn't been available for our teams to practice long enough in advance of the start of the stage.

Tournament stability is a third reason. A potential bug exists in patch 1.23 which inhibits the ability to accurately resume play on an escort map should a pause or disconnect occur. (It should be noted that the Overwatch League version of any patch is distinct from the live patch.) The developers have been working hard to find a fix, in time for Overwatch League players to prepare, but thus far they have been unable to do so, to the degree of certainty that we require for the league. As such, given the paramount importance of tournament stability, Stage 4 will be played on patch 1.22.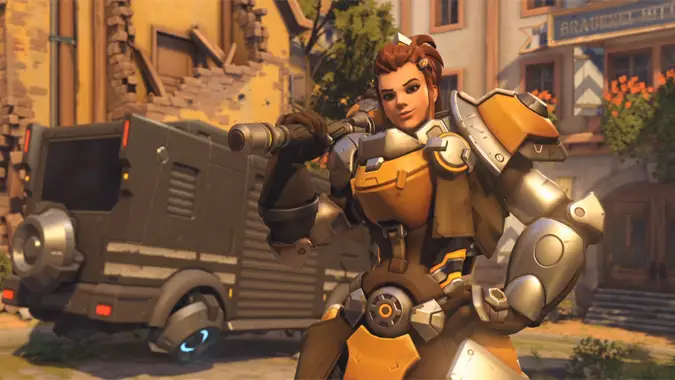 The downside
Unfortunately, delaying patches also means that any nerfs given to potentially OP heroes also won't be seen. In the case of Brigitte, she was a complete powerhouse in her initial debut. Brigitte's Shield Bash was nerfed in the same patch that Hanzo received his changes. It was for good reason, according to the developer notes.
Developers Comment: When fighting against Brigitte, it often felt like Shield Bash was able to hit players who felt like they were out of its range and should have dodged it. On the flip side, when playing as Brigitte sometimes players would hit the wrong enemy in the middle of a fight. With the cone being reduced, the ability is more accurate to its visual representation.
Though League players were trying to get the Brigitte nerfs included in Stage 4, they didn't succeed. And it's completely understandable that they tried — her changes were necessary. Shield Bash didn't appear to be working properly, so the issue was addressed. Forcing League players to work with a version of Brigitte that was only available for two days before the fix seems not only unnecessary, but dramatically out of place. The pre-nerf Brigitte was only available for the shortest of windows — League players may not have even had the chance to practice with her for very long before the improved, nerfed version was released.
Delaying Hanzo's major rework, in this case, is understandable. But making League players compete with a potentially broken hero? Maybe not so much.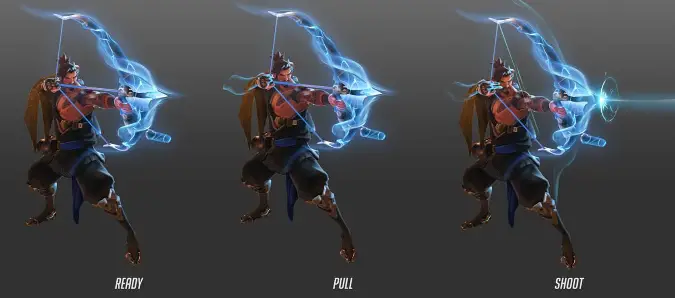 League vs. live
And there's another issue in all of this, one that's less important to players and more important to the audience. We won't be watching the latest version of the game next Stage. When we turn off the League stream, or leave the arena, we'll be returning to a different Overwatch. Although we may be watching a pro fire Scatter Arrows and make amazing kills, we won't be able to replicate them when we get home — because they no longer exist.
It's a disconnect that maybe doesn't really need to be there. There's a need for that patch delay in League, of course. You don't really want the servers updating and introducing major changes mid-stage. Overwatch rolls out patches fairly frequently. We can't expect them to delay live patches simply to line up with League. At the same time, maybe it's worth seeing if there's a way that patches with fixes can be included. We watch League to see the best of the best play — we'd like to see them playing fair, with heroes working as intended.