Diablo
May 21, 2018 10:00 am CT
Diablo 3 season 13 ends June 3, season 14 begins June 15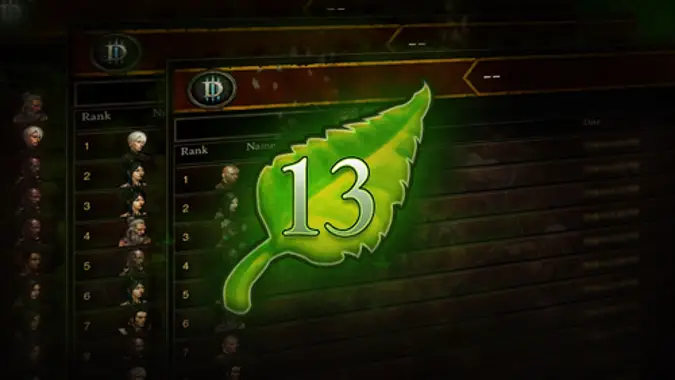 Season 13 of Diablo 3 seasonal play is coming to an end on June 3 with season 14 arriving nearly two weeks later on June 13. As usual, all current seasonal characters will become non-seasonal characters at the season's conclusion. (Have we used the word season enough yet?) Most, if not all, of your earned progress will transfer along with those characters: gear, gold, the contents of your stash, Kanai's Cube unlocks, Blood Shards, and Paragon experience will all follow your character over to non-seasonal play. If season 13 was your first time trying out seasonal play in Diablo 3, Blizzard has released an official walkthrough of how, exactly, the transition works.
The timing of the new season has sparked some speculation among the playerbase. Typically, seasons that introduce a wealth of new content begin on a Thursday, giving the developers at least one day prior to the weekend to manage any unexpected issues that might arise when the season kicks off. However, season 14 is scheduled for a Friday, an ill omen for Diablo diehards who were hoping for something new. Similarly, Diablo 3 does not have an active PTR right now, nor have they made any announcements in regards to new content.
This lack of content has driven Diablo players deep into conspiracy theory as they hold out hope for new information about their favorite franchise. The Diablo-related pet datamined in World of Warcraft, Baa'l, renewed speculation about a potential Diablo 4 on the horizon. Combined with the starting date of the new season — June 15 — conspiracy theorists/eternal hopefuls are in a frenzy. June 15 is immediately after the conclusion of E3. Microsoft and Sony are holding their conferences on June 10 and June 11 respectively. The Diablo franchise is one of Blizzard's long-running console success stories, and while they typically don't announce new games at E3, it's a possibility they'll do so for one of their strong console titles.
Seasons in Diablo 3 have historically been around three months long, and season 13 began February 23. Give or take a week, the timing is exactly right for the end of the current season. It's unlikely the timing has been planned around any major E3 announcement. The dates aligning are most likely coincidental, but it's possible they're not. Perhaps the archangel Auriel said it best:
Hope is the voice that will never be silent. Hope is the spring that fills the wells of courage. Hope is the light in the darkness.
Of course, Auriel said that in a Heroes of the Storm trailer. Who knows?