Dallas Fuel is finally getting better at Overwatch League
Click here for more photos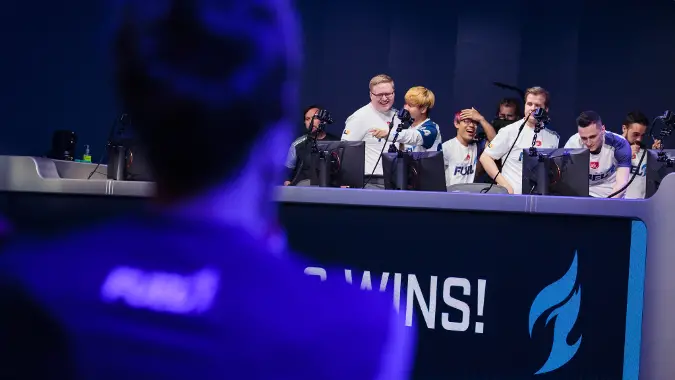 Season one of Overwatch League is rounding the bend and the matches are getting a lot closer and harder to predict for all the teams except NYXL, who continued their dominance this week. The fight for the finals — not to mention stage four — is getting spicy. Here's the best moments you may have missed last week, plus the stuff you need to keep an eye on for week three, which kicks off tonight.
The Seoul Dynasty has been on a bit of a downward slump lately, including their match against the London Spitfire last week. It's kind of an odd slump, though. They're getting into very close matches, going to game threes, but still consistently losing the overall matches. Right now, they're tied for 9th place this stage, and 7th in the hunt for the season finals.
One of the oddest parts of watching this stage is the sudden resurgence of the Dallas Fuel as a contender. Though they're out of the season playoffs, they're just outside of the top four for the stage finals. Their first week was relatively easy, but last week they took out both the Philadelphia Fusion and last stage's champion Boston Uprising.
Watch Full Match | Dallas Fuel vs. Philadelphia Fusion | Stage 4 Week 2 Day 4 from OverwatchLeague on www.twitch.tv
It's tough to say why they're suddenly looking better, though it's likely a combination of factors. The meta change with Brigitte to favor less dive-heavy, more tanky team comps certainly plays to their strengths. Their core won APEX back when the League was a glimmer in Jeff Kaplan's eye on the strength of a multi-tank flex comp. Their DPS player Taimou appeared on MonteCristo's podcast this week, and said outright their poor performance in stage three was because losing Custa to the L. A. Valiant led to the team "giving up." We'll see later this week, when they go up against the London Spitfire at 3 p.m. CDT on Saturday.
Today at 10 p.m. CDT is the final battle for L. A. as the Gladiators face off against the Valiant. The teams are currently ranked two and three for the stage and are within ten maps on the differential. The Battle for L. A. has always been a drag-out grudge match, so this is going to be a really great match to watch. Lastly, as always, we have our eyes on the Shanghai Dragons, hoping they'll finally take one match before the season concludes. Their best chance this week is the Houston Outlaws, who have been wildly inconsistent. Will we see the Outlaws that took out the London Spitfire 4-0, or the ones who were shut down by the San Francisco Shock? We'll see at 6 p.m. Friday.