WoW
Jun 6, 2018 9:00 pm CT
Don't forget! Join Running of the Trolls this Saturday at 6pm PDT to support the Trevor Project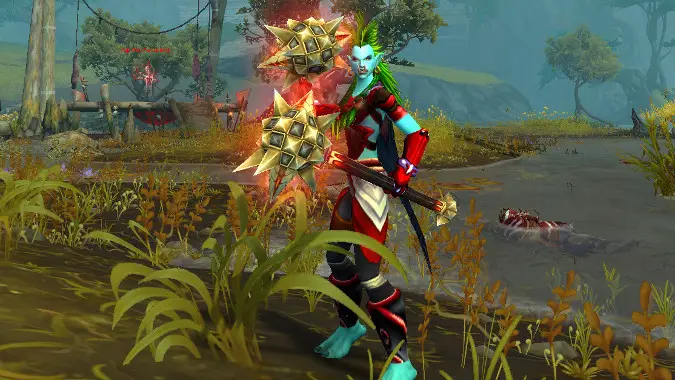 Sometimes it's good to see something again. The annual Running of the Trolls is one such event — a way to support The Trevor Project's important work in preventing suicide among LGBTQ+ people under 25. Not only are you supporting a good cause by participating, you also get to do something utterly silly and fun in the process — and that's a win/win if I ever heard it. Just like the previous years, Dravvie is running this event, and it deserves your attention.
Running of the Trolls year 4 for the Trevor Project returns NEXT WEEKEND!! Details in Comments! from wow
Both the Running of the Trolls and the Running of the Gnomes events that Dravvie organizes are extremely good things for the Warcraft community. Every time we get to write a post like this, it makes said community feel more real to me — real people playing and yet also helping others at the same time. How could that ever not be a good thing? And you can be a part of it, either by giving money or participating or both.
The Running of the Trolls event will be held on June 9, 2018 on Feathermoon-US. The start time is 6:00 p.m. Pacific. People are encouraged to show up on the day of the event (perhaps an hour or two beforehand) and join one of the guilds being used to count participants for the event. After that? You just run!
Everyone rolls a new Troll alt and follows the race — it doesn't require a ton of work on your part to take part. I did it last year, and it's really something special that reminds you just what players can make happen in WoW. I encourage you to participate. (Also, check out that Noxy art. That's pretty awesome.)
Remember, June 9, Feathermoon-US, 6:00 p.m. Pacific/9:00 p.m. Eastern. You can run around WoW as a Troll and still do something for Pride Month that helps vulnerable people at a critical time in their life. I'm not seeing a downside.