WoW
Jun 8, 2017 8:00 pm CT
Running of the Trolls benefiting the Trevor Project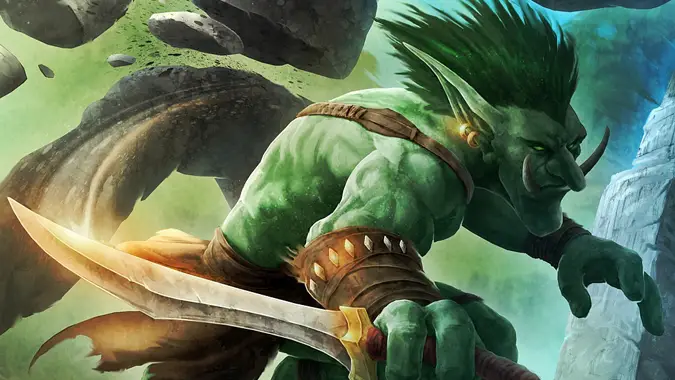 If you didn't know what the Running of the Trolls was, neither did I. It turns out it's inspired by and derived from the Running of the Gnomes event that's been running for years. But the Trevor Project I knew, and it's a very worthy goal to support in any way you can. And the Running of the Trolls seems like a fun way to do that.
#RunningofTheTrolls for @TrevorProject is coming June 10th @ 6pm PST/9pm EST!🏳️‍🌈#TrollRun2k17

Donation & Info: https://t.co/sfwZXV2yPt pic.twitter.com/hraqfG5qbE

— Dravvie (@Dravvie) June 2, 2017
Suicide rates are extremely high for LGBTQ people (especially trans and bi) so I'm thrilled to see some WoW players doing something to help. Every little bit counts. Their goal this year is to break $2000, and I sincerely hope they make it — anything we can do to help people who are facing suicidal ideation is a good thing, in my opinion. And if you can do that and race around on a fresh level 1 Troll alt on Feathermoon-US or the connected realm Scarlet Crusade, I see no reason why you shouldn't.
If you'd rather just donate, that's fine too — here's the page that lets you do just that. I personally probably won't have time to do the run, but either way, donate or take part, you're getting to do something silly and fun that also helps folks out. I call that win/win. The event takes place at 6 PM PST (that's 9 PM EST) on June 10th, again in the Troll starting zone on Feathermoon-US. You will have to be Horde to participate because, well, it's Trolls. Be online an hour or so early so you can get invited to a guild dedicated to the race, and check out their page for more details.