Minor Hearthstone patch brings big drama, overshadowing Toki's Arena takeover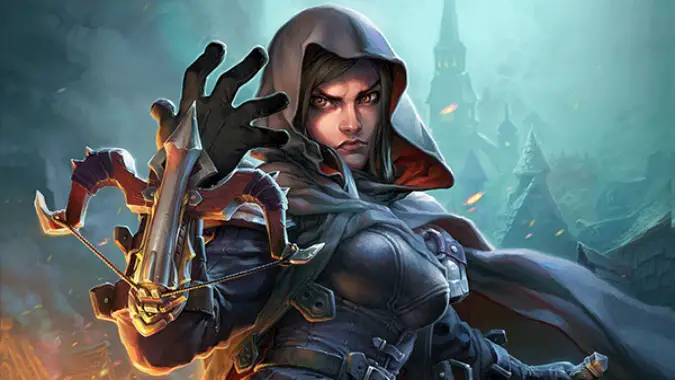 Hearthstone released a minor patch on Tuesday. If you've clicked through to Blizzard's patch info, you may have some trouble seeing what would be causing drama here. Blizzard's just talking about upcoming events, card backs, a new card bundle, and some bug fixes — where's the drama in that?
But one person's gameplay improvement is another person's nerf. At the end of the patch notes, the developers list out what they call "bug fixes and gameplay improvements." These are your run of the mill fixes along with minor changes to the underlying logic how Hearthstone turns play out. As a programmer, I find these interesting to think about from a coding perspective, but for most players the impact is minimal.  For example, "Spellbender will no longer trigger Rat Trap or Hidden Wisdom when it triggers." Cool, whatever. You won't see this interaction often.
The drama this time around is two of the changes are far more impactful than usual:
Tess Greymane's Battlecry is now limited to 30 cards, and will stop if she is silenced, killed, transformed, leaves the battlefield, or if any hero dies.
Lynessa Sunsorrow's Battlecry is now limited to 30 cards and casts the buffs in a random order.
Tess got the "Yogg" treatment. Back when Whispers of the Old gods released, math wizards worked out that on the whole, you were more likely to get a positive outcome out of Yogg Saron than negative, so he started appearing in any spell-heavy deck. Soon thereafter he received the same nerf Tess has.
When Yogg got nerfed, Hearthstone treated it like any other and offered a full dust refund if players disenchanted Yogg after the change, giving you enough dust to craft a Legendary more to your liking. This is standard procedure in Hearthstone. If a card is changed and its power level decreases, offering a refund to players who crafted it expecting the overpowered version is just good business. But the changes to Tess, and to a lesser extent Lynessa, were labeled as "gameplay improvements" rather than nerfs, so no dust refund was offered.
During the preview of The Witchwood, Mike Donais, Principal Game Designer,  communicated Tess would work like pre-nerf Yogg-Saron — which suggested the original version of Tess was working just as intended. That makes it difficult to argue this change is any kind of bug fix. As for it being a gameplay improvement, the question is an improvement for whom? It's certainly not an improvement for the owner of the Tess card, and player outcry ensued.
Blizzard heard your pleas
Late on Thursday, Community Manager Jesse Hill hit the forums with some big news.
We also read feedback from players who use Tess in their decks asking for her to be reverted to her old functionality. In this case, we agree that it's worthwhile to sacrifice some consistency so Tess is more fun to play, especially since our priority wasn't to decrease Tess' power level. With that in mind, instead of offering an Arcane Dust refund and encouraging players to disenchant the card, 
we're reverting one of the changes to Tess Greymane so that her Battlecry will continue even if she's destroyed, silenced, or otherwise removed from the board. 
So Tess is back to her pre-nerf state, which is great news for players who enjoyed her. But what happens when Blizzard decides to make another "gameplay improvement" to a card we love? Hill continued to explain this situation could happen again… and that "bug fixes or system-wide mechanics changes" aren't grounds for Arcane Dust refunds.
Blizzard is giving themselves some leeway here to still reduce the power level of a specific card and not offer an Arcane dust discount under certain circumstances, and in this vein, the change to Lynessa is considered a bug fix. While it's logical to think she would cast the buffs in the order she received them, that doesn't match her original design — and doesn't help players who designed decks with that in mind.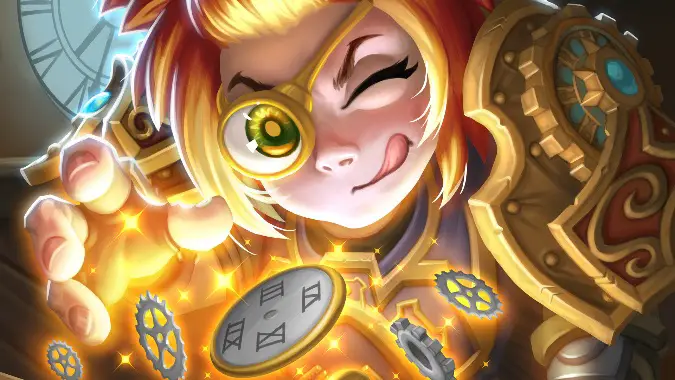 Toki headlines a new Arena event
This controversy overshadowed some cool additions to the game in the patch. Toki Time-Tinker, the popular hero from The Witchwood's Monster Hunts, will be headlining a special event starting June 11 and continuing through July 2. Details remain sparse, but Arena players will see 28 never-before-seen cards in their drafts. I'd expect several to mimic the new treasures from Monster Hunt, and at least one will give you Toki's own Hero Power.
All players will see new quests which award not only gold but Arcane Dust. I'll wait until I see the new quests, but hey, I'm not going to say no to more Arcane Dust. These cards aren't going to craft themselves.
Plenty of places to get packs
Be sure to log in and June 13 as every player will get a Classic pack full of gold cards. If you're on a budget, you'll want to disenchant them as a gold card provides the full dust value of a normal card of that type. A golden Rare provides 100 dust (rather than the usual 40), which is enough to craft a normal Rare.
Blizzard also announced a new card bundle with plenty of allusions to the Grim Patron who terrorized the ladder for many seasons. This bundle gives you 10 packs for $7.99, with two packs each from Classic, The Witchwood, Kobolds & Catacombs, Knights of the Frozen Throne, and Journey to Un'Goro. Unlike previous bundles, you can purchase this bundle multiple times if you are so inclined and your bank account can take the hits. Any time I can get a pack for less than 99 cents, I think it's a good value. That said, it's only 10 packs, and I have a healthy savings of both gold and dust right now so I'll give this a pass.