I'm asking what Battle Pets you want but let's be real, I just want ducks, Blizzard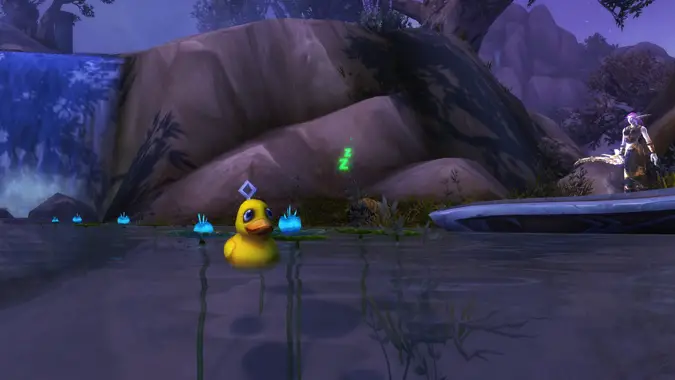 Consider the Squeaky Duck Bobber. Gaze upon its pleasing, rounded form, its googly eyes, its shapely bill. Then ask yourself a very important question: Why are there duck bobbers in game, when there are no ducks?
Reader Domehammer pointed this out in the Queue yesterday, and while I happily gave him the best non-answer I could manage, it's a valid topic. Look, I love Battle Pets. I don't do a lot with them, I just like collecting them, indulging in the occasional battles, and giving them creative names. And don't get me wrong, we've had so many pets added over the years you guys. Every expansion adds more and more, everything from haughty chickens to the elusive kakapo.
But we still don't have ducks.
Azeroth has duck bobbers, so ducks have to exist somewhere, right? Where are they, Blizzard? When will I be able to add one to my already bursting stable of pets? And while we're on the topic of Battle Pets it's almost expected that I mention dear Dog, our friend from Pandaria, who should be at least a non-combat pet already. I'd like a permanent pal, please. And a duck. Did I mention the duck? I'd like a duck.
But I'm sure there are mountains of critters you guys would like to see, too. What kind of Battle Pets would you like added to the game? Are there any animals you think Azeroth is missing out on? Even if you don't necessarily collect Battle Pets, is there a critter that would immediately grab your attention? Do you prefer the more humanoid pets, or do you like the cuddly critters? More importantly, how do you feel about ducks?