WoW
Jun 26, 2018 2:00 pm CT
This horrifying wickerpunk battle pet is the perfect accessory for your Kul Tiran Druid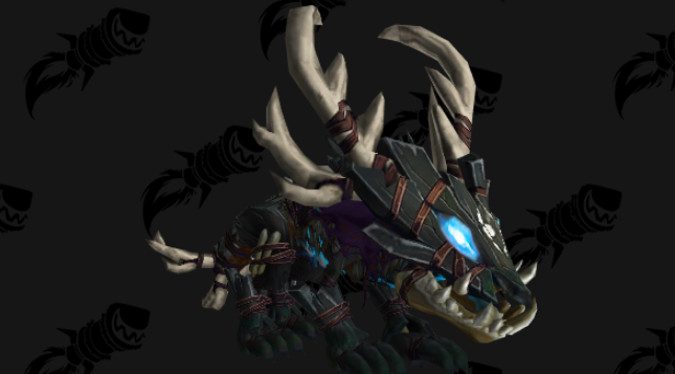 Battle for Azeroth is bringing a lot of new things to WoW, including terrifying bone and stick druid forms for Kul Tiran Druids. It seems that now we're also going to be able to get a terrifyingly adorable wicker pup pet.  And if that weren't unnerving enough, we'll also get keep a person polymorphed into a pig against their will as a Battle Pet as well. Once again the adventurers of Azeroth prove to be quite possibly the most morally flexible — and frankly a touch creepy — of all the people on that embattled planet.
Thanks to the folks at Wowhead and their Secrets Finding Discord, we now know how to find two adorable, if morally questionable, new pets.
If you want the Spooky Bundle of Sticks (and my lord why wouldn't you) then buckle up and prepare for quite the journey. What's interesting is that the process of hunting down the Bundle of Wicker Sticks, the Miniature Stag Skull, the Wolf Pup Spine and the Spooky Incantation will not only require you to hunt for all four in specific locations in Drustvar, it may also provide clues as to how Kul Tiran Druids operate. The Wicker Pup is an Undead Battle Pet. Looking at how you have to collect the various parts makes it seem at least plausible that Kul Tiran Druids tap into a far darker source for their magics.
But you guys don't mind a little necromancy if it results in an adorable Wicker Pup cavorting in all its undead splendor, I'm sure. Besides, I haven't even told you about Taptaf yet! All you need to do to get this winsome piglet is murder someone.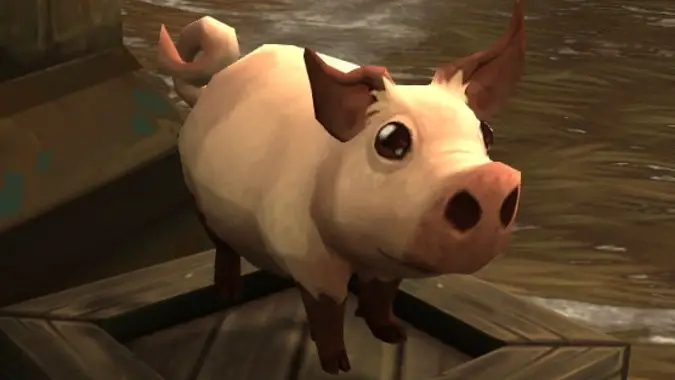 Taptaf is apparently the victim of a Gnome magician named Idej the Wise. We don't know much about Taptaf besides the basics. They were polymorphed by Idej who then forgot how to change them back, leaving them trapped forever in pig form. A lot of you mages are currently staring at your spellbook and saying I didn't even know that was an option I'd bet. Idej was apparently named ironically, because she just can't figure out how to get Taptaf changed back and she got kicked out of magic school for it.
Once you show up and murder Idej — maybe it's a bit drastic to slaughter a Gnome just for doing a spell poorly, but eh, you're adventurers — Taptaf runs up to you. You can then accept a quest that leads to this thinking, feeling, perfectly sapient being ending up as your pet and forced to do battle to suit your whims.
New pets! Morally questionable for you to own! Head over to Wowhead and you can get started collecting both on the Beta, so you know exactly how to pick them up when they go live.