Azmodan and Raynor reworks will be accompanied by Mad Maxian skins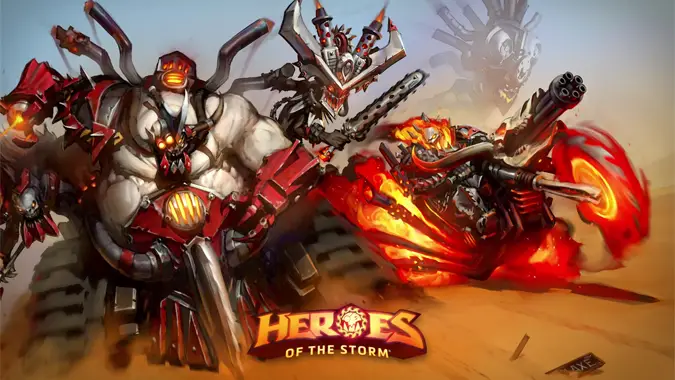 Late last week, Heroes of the Storm shared its first preview of the long-awaited reworks coming to Raynor and Azmodan. When a character receives a significant overhaul in Heroes of the Storm, there's always a spike in how many people are playing those characters — and Blizzard is looking to sweeten the pot. Today, Heroes shared a preview of brand new skins coming soon for Raynor, Azmodan, and Nazeebo:
Azmodan and Nazeebo's skins are considered Legendary quality, while Raynor's is Epic. This upcoming release also includes the Legendary Helldorado mount — a flaming motorcycle with a minigun strapped to it — and a number of recolors for other pre-existing skins. Blizzard calls this cosmetic pack "Raiders of Warchrome" and it has a distinct Mad Max inspiration. This isn't the first time Heroes of the Storm has used such a theme, either; it's an expansion on one of the game's previously established alternate universes. The Wastelands alternate universe already includes Mad Axe Garrosh and Wastewalker Deckard Cain.
Interestingly, Raynor's skin also appears to take inspiration from Marvel's Ghost Rider, what with his head being on fire and all. It's definitely still a Wastelands skin, but with only minor modifications, it could fit just as well into Heroes of the Storm's Superheroes alternate universe with skins like Super Sonya and Eagle Eye Tyrande.
Blizzard's In Development preview includes a few other upcoming cosmetic additions, too: a Celestial Billie mount and a few recolors for Heroes of the Dorm 2018. The Celestial Billie mount will be a bonus reward for purchasing a bundle of gems with real money. While there's no new Heroes of the Dorm skin, the recolors for Azmodan, Kerrigan, and Li Ming actually look really good.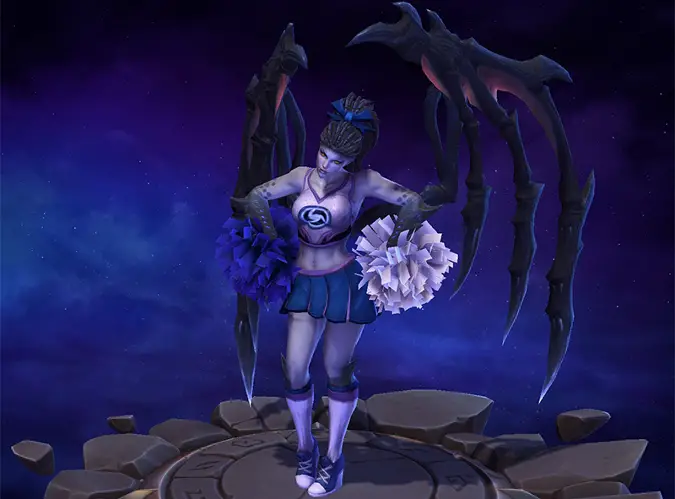 The Celestial Billie offer begins July 10, so it seems very likely all of these cosmetic additions will be going live the same day — along with Raynor and Azmodan's reworks, which are available to try right now on the PTR.