New Diablo bestiary Book of Adria due out in October from Blizzard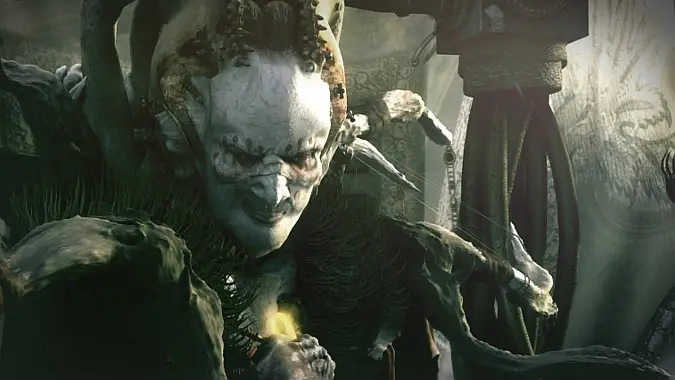 Normally, I try and remain calm when there's reason to speculate about upcoming Diablo stuff. But recent moves by the people at Blizzard have me scrutinizing everything Diablo related very carefully. This announced Diablo bestiary definitely has me wondering.
First up, it's coming out this October — just in time for Halloween. A Halloween announcement for some new Diablo product, be it a Switch port of Diablo 3, a new Diablo property similar to the upcoming Elder Scrolls game Blades, or perhaps a straight up Diablo 4 would all seem pretty fitting. Halloween is probably the best time imaginable to be putting out some Diablo stuff to catch people's attention before a November BlizzCon announcement.
Okay. Okay. Deep breath. I'm getting speculation fever. What do we actually know about this book?
Well, for starters, the name Book of Adria continues the naming convention of the previous two Diablo hardcovers, the Book of Tyrael and the Book of Cain. Both of these books were written from the perspective of the character named in the title. It's likely that the Book of Adria is an in-universe grimoire penned by Diablo's favorite servant  herself. The fact that it's called a Bestiary implies that it'll go into details about the various monstrosities we fight in the Diablo series, such as the Mallet Lords or the Oppressors that worked in Baal's army when it assaulted Sescheron.
That'd be cool, but what's more interesting to me is the idea of getting Adria's take on the Greater and Lesser Evils, the seven who were all trapped in the Black Soulstone. As someone who orchestrated the plan to free Diablo and impart the power of all seven within the demon lord, she'd have a lot of insight into their current status. Does Diablo still contain all seven, or are they now free to wage war against one another as they did before? And what happened to Leah's soul?
At any rate, between the recent news of a Diablo comic book coming out by the end of the year and this, it definitely feels like Blizzard is ramping up the hype for something. The only thing we can do now is wait and see what materializes.