This Overwatch League D.Va skin is awesome… and expensive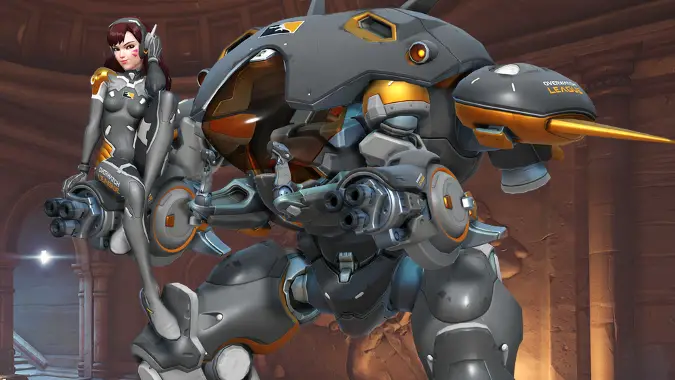 The Overwatch League Grand Finals kick off this Friday, and if you're willing to throw some cash into the pot, you can get your hands on an exclusive Overwatch League D.Va skin. The skin is a reward for donating 150 bits to each of the 12 teams in the League.
The #OWL2018 Semifinals just got sweeter with a new D Va OWL Skin!

Cheer at least 150 bits for each team to unlock their team emote.

Collect all 12 team emotes to unlock the new D Va skin!https://t.co/pBjIbxZTRn pic.twitter.com/0MPjGcYuHw

— Twitch Esports (@TwitchEsports) July 19, 2018
For those unfamiliar with how Twitch works, "bits" are Twitch's platform-specific currency used to tip streamers. Bits can be earned in small amounts via watching advertisements, but are sold in packages of various sizes. Unfortunately, the total of 1,800 bits you'll need to earn the skin don't fit cleanly into any available package: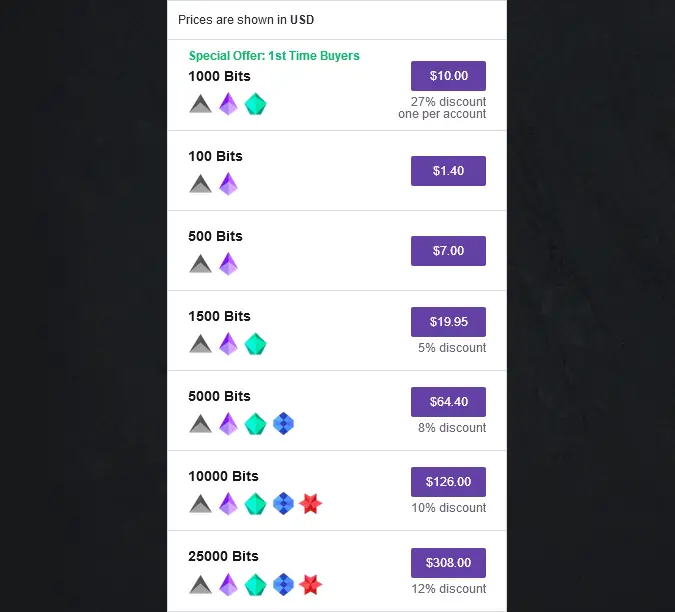 The best you'll be able to get away with is a $24.15 investment, which involves the $19.95 package and the $1.40 package three times, bringing you right to 1,800 bits. Or $26.95 for a total of 2,000 bits, leaving you 200 to do with as you please. Whatever the case, this D.Va skin will hit you in excess of $20 — and that's quite an expensive skin, if that's all you want out of this exchange.
However, these type of rewards are common in esports, and they're not necessarily offered up with the intent of being basic merchandise. Sure, the expense is obnoxious if you just want a cool skin, but they're generally designed to be an encouragement to support the sport, or a sort of thank-you for doing so. Dota 2 famously maintains its Compendium, which supports its biggest tournaments in a variety of ways: it's an interactive stat-tracker, allowing players to keep up with the tournament's progress, but it's also a crowdfunding tool. Fans and players buy-in to the Compendium with cash and receive cosmetic rewards in return. The cash goes into the Dota 2 prize pool for The International. StarCraft 2 has begun doing the same thing with its War Chest.
In the case of this D.Va skin, it's a reward — and a thank you — for sending a little money to each of the teams in the Overwatch League.
It's doubtful this skin will change any minds, however. The sort of person who regularly donates on Twitch to support streamers and organizations will already be inclined to do so in this case, and see nothing wrong with paying money for the skin at all. The sort of person who would balk at a $20+ skin will continue to do so.
If it's any consolation to people who are terrified by the price tag, it might be helpful to know the D.Va skin isn't the only reward. In the process, you'll also earn other, previously established rewards for donating bits: Twitch emotes and a selection of other in-game skins. The D.Va skin is the end reward; there are others along the way, which might add some value to your ~$20.