What are you going to miss the most from Legion?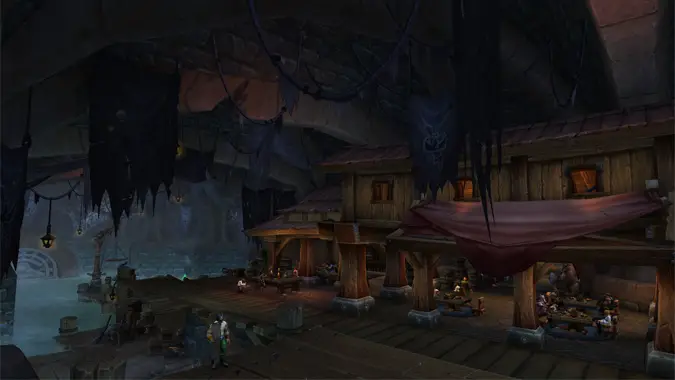 I think Legion has officially managed to oust Mists of Pandaria and punt it out of the number one spot on my list of favorite expansions. Don't get me wrong, I still absolutely love everything about Mists. Honestly, when I compare the two, it comes down to two things.
First, Legion didn't have the mountain of daily quests that we saw in Mists of Pandaria — yes, we had World Quests, but they felt a little more forgiving. The rewards were better, and they contributed towards progressing through all of Legion's content. While daily quests in Mists certainly gave people a lot to do, they were only really relevant to the reputation you happened to be grinding. You did the quests to get the rep to purchase the gear — in Legion, you simply do the World Quest to get the gear, and the reputation gain comes along with it.
But second and honestly, more importantly, it just comes down to timing. Legion's timing was pretty close to perfect as far as spacing out content goes. Mists had a year-long drought where players endlessly farmed Siege of Orgrimmar and twiddled their thumbs in anticipation of the next expansion's release. Legion hasn't had that issue at all — I never really ran out of things to do. If I did, it was only for a week or two at best, and suddenly there were things to do all over again. There was never really a lengthy break in content — which means there was never really time for me to get super tired of doing anything.
Instead, there's time for me to reflect on the things I'm going to miss. I absolutely loved the feel of Suramar, particularly when playing my Rogue. It was a stealth-class dream, really, and I loved the story behind it all. I loved having Dalaran as a home base again. I loved having an Order Hall hidden away beneath the city — and I think that's what I'm going to miss the most. There was a certain amount of camaraderie between Rogues in our Order Hall. It was a connection that transcended faction lines altogether, and made the expansion a joy to play. Battle for Azeroth is pitting us against each other again, and I'm a little sad about that. But hey, we banded together and beat the snot out of the Burning Legion…so we'll always have Argus, I guess.
Don't get me wrong — Battle for Azeroth is looking amazing so far. I can't wait to hit the shores of Kul Tiras and Zandalar and go exploring all over again. But it doesn't mean I'm not going to miss parts of Legion, you know? It was a really good expansion, one of the best as far as I'm concerned. What about you guys? What are you going to miss from Legion? What were your favorite parts? Are there any aspects from Legion that you hope we'll see carried forward into Battle for Azeroth?