Overwatch League Grand Finals kick off tonight with Fusion vs. Spitfire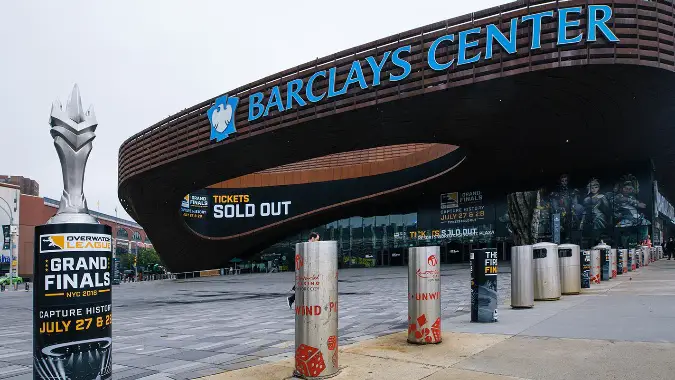 Update: Fusion lost the first match, but it was a close fight that's worth watching. Check the video on demand and tune in on Saturday at 4 p.m. eastern for the exciting conclusion.
In internet parlance, it's happening. Tonight at 7 p.m. eastern, the inaugural Overwatch League Grand Finals pit the Philadelphia Fusion against the London Spitfire. The winner will be whoever manages best of three, with one match tonight and two back-to-back matches tomorrow starting at 3 p.m. eastern. The victor will walk away with $1 million in prize money.
So who will take the trophy? Honestly, both of these teams are kind of underdogs. Neither team made it into the Stage 3 or Stage 4 playoffs, and both have a 24-16 record for the season — just enough to put them in the finals. But while their overall win rates are the same, put under the microscope, London has shown a bit more polish this season. Their map win rate is 102-69-3 to the Fusion's 93-80-2.
London still seems favored to win — even by League players, who are heavily rooting for the Spitfire — but underdog Philly has put up a good fight. Last week the Fusion locked top-ranked NYXL out of a single win, a tremendous feat for the sixth-seed team. (Which I credit to team MVP Chef Heidi, who's been keeping everyone well-fed and posting drool-worthy photos of her culinary skills to Twitter.) But Dallas Fuel player Seagull makes an important point in London's favor, "One team has a bird, and the other doesn't."
No matter who you're rooting for, tonight is going to be a hell of a match.
The action kicks off tonight at Barclays Center in New York City, where the teams will play to a sold out crowd. (If you're desperate to get in the door, some people are still trying to unload tickets on Reddit, though be careful you aren't getting scammed.) For the rest of us, the matches will be on Twitch, where tuning in can earn you new sprays and double League Tokens. (And don't forget that you can spend some Bits during the matches to earn in-game Overwatch League skins.)  For those of you who'd prefer to watch on TV, tonight's match is on ESPN while tomorrow's will be on ESPN3 and Disney XD. Again, the fun kicks off at 7 p.m. EDT, so be sure you're in front of your TV, snacks in hand and ready to cheer for your favorite team.