Duncan Jones shows us behind the scenes shots from the Warcraft movie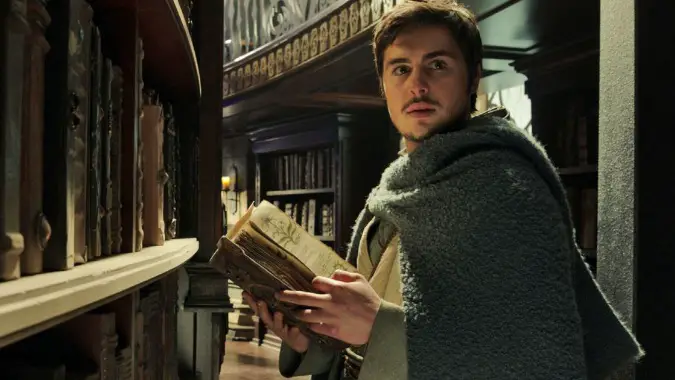 Look, we're probably not going to get another Warcraft movie. I honestly feel like that's a shame — the movie was a solid action movie, certainly as watchable as many other films that have gone on to be successful franchises. I'd watch it again over a Fast and Furious sequel, that's for sure. But my tastes and the popular audience have often not lined up.
But we do have, thanks to Duncan Jones himself on Twitter, a few peeks behind the scenes of the Warcraft movie. Some are unused scenes, or just looks at the sets that were used for the movie, and frankly every time I get a look at the sheer scale of this things I'm kind of in awe of Jones for getting it all put together.
For example, there's this scene from an unused Troll invasion of Stormwind, which fits what we know of Stormwind's history — King Llane Wrynn's father Baratheon fought an extended war with the Trolls of the Gurubashi region in Stranglethorn, a war Llane himself took part in. You don't actually get to see a lot of Trolls in there, but considering that the Orcs were mainly CGI, I'm not that surprised.
Little clip from unused Troll invasion of Stormwind scene… pic.twitter.com/61x59vNACE

— Duncan Jones (@ManMadeMoon) July 20, 2018
Next up is a look Jones posted from the set of Medivh's Font,which was the setting for the Khadgar and Anduin Lothar confrontation with Medivh in the film. The sense of scale they got in the film was fairly colossal and it turns out that's because the set was in fact fairly colossal — just watch the clip to see just how massive the area actually was. Building it must have been a rather herculean endeavor considering it only got used a few times in the film.
Again, how frickin beautiful and massive were these sets. This one for "Medivh's font" at the top of Karazhan. pic.twitter.com/UJM00lPC5a

— Duncan Jones (@ManMadeMoon) July 20, 2018
But the Elwynn Forest set that they constructed for the movie is, to my eyes, the most astonishing. I did not know they'd built a set for it — I'd just assumed they'd found some woods somewhere and shot there, I had no idea that it was a set, much less that it was a set so big that you could easily ride horses on it and be utterly dwarfed by constructed trees. Some of those trees are easily between twenty and thirty feet tall, considering the size of men on horseback riding among them. I assume it was built so they could control the lighting and keep weather from being a consideration during shooting as well as to get exactly the look for the trees they wanted, but whatever their reasoning, it's a very large set.
A little sense of how crazy massive the Elwynn Forest film set was on Warcraft. ❤️👌🏼 pic.twitter.com/yWdjEGLmbl

— Duncan Jones (@ManMadeMoon) July 20, 2018
I'll be honest, getting to see all this makes me sad we likely won't see a second film. The sheer control and vision Jones shows off in all this is impressive. If a miracle ever happens and I'm in a place where a film adaptation of something I wrote gets made, I'd be thrilled if he were in charge.