Diablo
Aug 10, 2018 10:00 am CT
Diablo Battle Royale and other guesses for future games in the franchise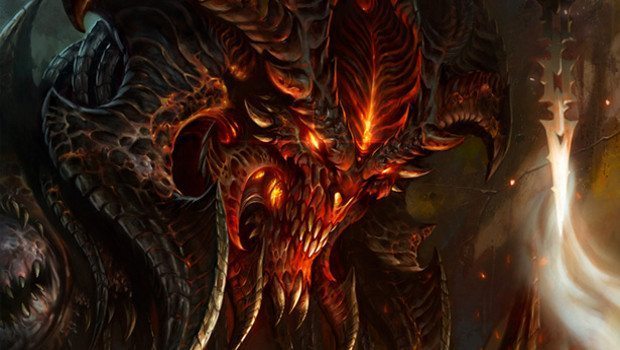 Multiple Diablo projects are in the works. This is a fact that we know now thanks to Blizzard's short announcement tweet from earlier in the week, featuring Community Manager Brandy "Nevalistis" Camel. What we don't know is what these projects are and when they'd actually be in our hands. So, let's speculate.
Here's what we know based on the news before this official announcement. Blizzard has been looking for and likely hiring people for new Diablo projects. There was a new job listing not long ago for a Dungeon Artist, granted, a Diablo game without dungeons would be kind of weird, but we'll get to that in a moment. There's also the fact that the World of Warcraft: Battle for Azeroth Collector's Edition doesn't come with anything Diablo 3 related, which might mean they're not interested in making anything special for what could now be considered an old game. Also, in terms of Blizzard's current release schedule, nothing huge has been announced yet, so there's definitely room for these projects to come out. And lastly, we have always known that Blizzard takes it time with projects and sometimes they don't ever go public, so nothing is certain.
Option 1: A brand new Diablo game 
All of that said, there's a high chance that one of these projects will be a proper sequel or prequel to Diablo 3. While it could be an expansion — or at least come out after one last, new expansion — it's more likely that Blizzard has been working on making something all new for the franchise. Imagine a BlizzCon announcement that's an expansion and not an entire new game. I don't think they'll do that.
Option 2: A Diablo port
Here's where things get a little more out there. A Diablo 3 Nintendo Switch port could definitely happen. There's really nothing else like it on the platform and Blizzard has had an interest in making games for it. The game has tons of content and would fit the platform very well, especially with the new themed seasons.
These Diablo projects could include a mobile game too, although I'm not sure what that would even look like and whether or not that's really something Blizzard would want to pursue. I think a mobile version of a brand new game makes more sense that bringing anything older to mobile, but it's a possibility.
Option 3: A brand new genre
This guess might be a bit controversial, but here we go. Diablo: Battle Royale. Blizzard likes to come into established genres late and make them fun and accessible. Diablo could fit into that multiplayer genre like Realm Royale just as Heroes of the Storm and Hearthstone did to their own genres. I could see class-based combat or heroes that pull from the series with all sorts of cosmetic items and gothic-themed maps.
Option 4: Something completely different
The upcoming projects could also be less exciting stuff like books, more comics, or cinematic shorts, but judging from the way they announced them, it seems like something much bigger is coming as well. Reddit has a whole list of wild ideas on where the series could go, if you really want to brainstorm. Either way, let's hope we hear about them soon during Gamescom this month or BlizzCon at the end of the year.