Have you decided what to level in Battle for Azeroth?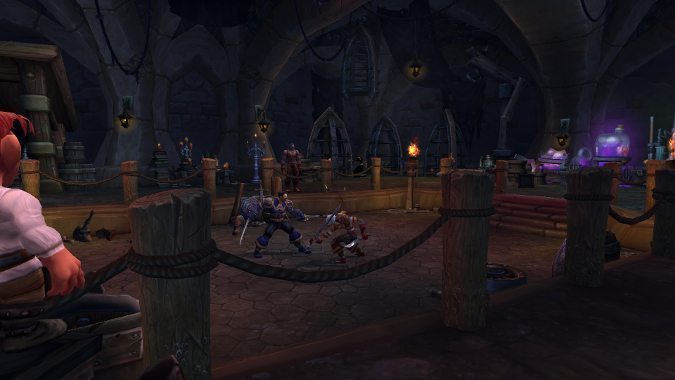 Above everything else, for me at least, Legion was the expansion of alts. With so many different class hall stories, I wanted to experience as many as possible — which meant leveling a lot of different characters. While I do not have a character for every class, I've still got more characters at max level than I've ever had with any previous expansion. That, of course, leads to the question…which one do I level first?
Ordinarily, I level my Rogue first — that's my main, after all. But for Legion I decided to try something a little different and went with a Druid alt initially, before I leveled the Rogue. It was an interesting experience, but…well, Battle for Azeroth doesn't have class halls, or class storylines. And frankly, I really like the idea of skulking around the shores of Kul Tiras and Zandalar in stealth. So Rogue it is — and I'll get to the other classes in due time.
The Warcraft Twitter account put together a different method of choosing for the undecided. Every class and spec is represented in the gif below — just click on it to stop the gif, and see where your destiny lies.
Undecided on which class to level first in #BattleforAzeroth? 🤔
Then LET FATE DECIDE – stop the GIF to discover your destiny! pic.twitter.com/DacceBvqBD

— World of Warcraft (@Warcraft) August 9, 2018
It wanted me to level a Warrior. I'm no Rossi, so I think I'll just…you know, stick with the Rogue. Once that's done, I'll take a look at that exceptionally large stable of alts — but I suspect quite a few of them will be waiting until the end of Battle for Azeroth before they see level 120.
I'm curious though — how many of you guys have multiple alts out there? Do you know which character you're going to level first? How did you decide? Is it a matter of which class will level the fastest, or which will be more fun to play? Are you still making up your mind, or are you just going to leave to decision to launch day, and pick what you think feels the best? Do you have a method for leveling multiple characters? Let's hear it!