WoW
Aug 14, 2018 3:45 pm CT
Mythic dungeons are already open — but you're on your own because I'm not missing out on sleep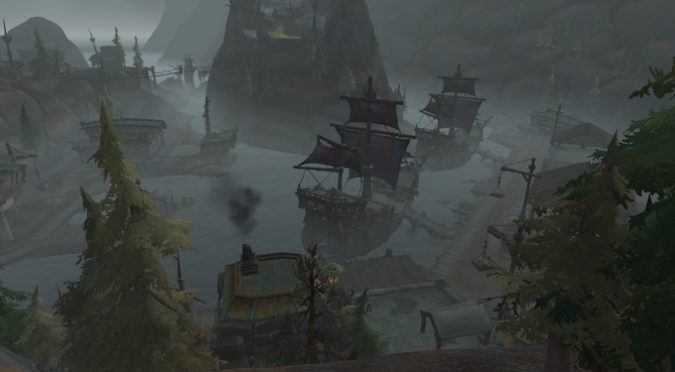 It's true, Mythic dungeons are already open for those who have rushed all the way to level 120 in the last day.
Battle for Azeroth Mythic dungeons will first become available after the first weekly reset — the morning of August 14 in the Americas region, August 15 in Europe, etc. https://t.co/Lpp90QyzOr

— WarcraftDevs (@WarcraftDevs) August 7, 2018
All 10 Mythic dungeons are now available to players who have reached max level. There's no ilevel requirement so you're welcome to give them a try as soon as you hit 120:
Freehold
Shrine of the Storm
Tol Dagor
Waycrest Manor
Atal'Dazar
The MOTHERLODE!!
Temple of Sethralis
The Underrot
Siege of Boralus
King's Rest
Most of these are available while leveling so you may have already seen them — but Freehold is an Alliance dungeon while Atal'Dazar is a Horde dungeon and the opposing faction can't dive in until they reach 120. It's also important to note that Siege of Boralus and King's Rest are only available in Mythic mode, and they require attunement. You'll have to complete the first four quests in your faction's war campaign and reach friendly reputation with your faction's reputations. Still, you can start as early as level 112, so you can be well on your way before you reach 120. (And if you continue on, you can complete the war campaign and get exalted to and add another reputation in the drive to hit 100 reputations and obtain the mount from that achievement.)
Mythic plus versions of all dungeons don't open until September 4th, along with Uldir and the new PVP season, so you have a bit more time to gear for those.
For the rest of us who value sleep, you can still play through the top eight dungeons on the list, which will have Normal, Heroic, and Mythic modes. Normal loot is ilevel 310, Heroic loot is ilevel 325, and Mythic is ilevel 340. As dungeons are structured, you will only have to be ilevel 305 to enter heroic versions. That's a great ilevel return for your time investment (and maybe death investment, too), as you learn the dungeons — plus it will help you collect some gear on the way to Mythics.