This is what Diablo 3 looks like on the Nintendo Switch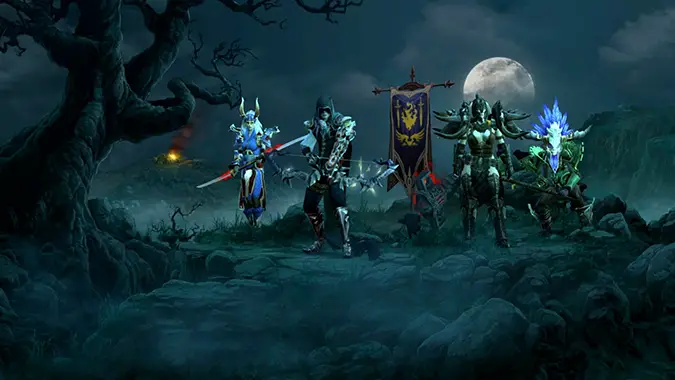 Diablo 3 for the Nintendo Switch won't be out until later this year, but the game is playable at Gamescom right now — and it looks great!
IGN has a six-minute video of the new handheld version of the game, and it looks exactly like the game we all know and love. Trust me when I say, that's a very good thing. It's the same perspective, the same spells, and the same movement. It's the Action-RPG that you can't stop playing, but now it's on the Switch with all of the content that's been released on PC. And it runs surprisingly well, too!
Notably, the Switch version runs at 960p when docked and 720p in handheld mode. Early reports say that the game runs at a solid 60 fps and surprisingly doesn't dip below that very often. If you watch the video above, everything looks smooth. The real cost of translating an intense PC game to the Nintendo hardware is that the resolution causes some blurriness, which is hard to see in videos. With the amount of enemies that crawl on-screen in Diablo 3, you might have a little trouble maneuvering around in chaotic situations. This shouldn't be a huge problem, but it might get messy with several other players on the screen.
The game will require Nintendo's $19.99 per year online multiplayer service to play with your friends, but the local co-op and single-player can be played offline. Seasonal characters do need to be played online, though. The nice thing is that if you do have an online character, it's saved in the cloud so it can be accessed from anywhere. You can also play on someone else's Switch and resume playing that character on your own with this method.
Everything is unlocked from the start in this port, including the exclusive Nintendo stuff like the Ganondorf transmog armor and the Cucco companion pet. That means you can start grinding out levels and gear in Adventure Mode and play any class you want.
This is definitely the best way to port the game, but now we need a more exact release date. Let's hope that's coming very soon.