Diablo 3's Season of Greed ends soon, so finish up while you can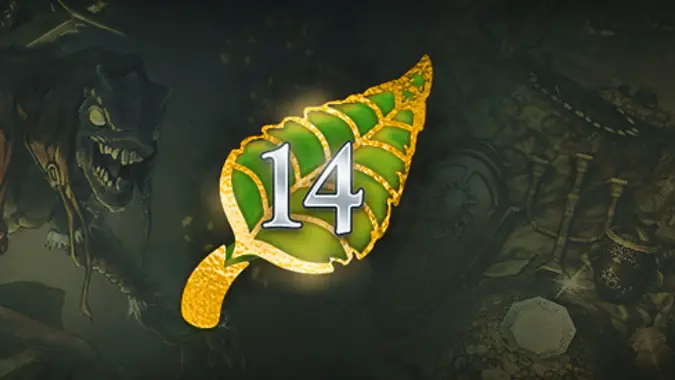 Maybe you were just in it for the Haedrig's Gift, because you wanted one of your class sets. Maybe you were trying for an extra stash tab in your bank, or to compete on the leaderboards. Whatever your goals for Diablo 3 and its Season 14, you have about two weeks to complete them, because the first themed Season for the game is about to end. The Season of Greed was all about loot, with two Treasure Goblins spawning at the same time prompting you to make a mad dash across the map and popping every cooldown you had available in an attempt to kill twice the goblins for twice the loot.
We now know the exact date for the start of Season 15:
Friday, September 21st at 5:00 PM Pacific for North America
5:00 PM CET for Europe
5:00 PM KST for Asia
What we don't know yet is what the next Season's theme will be. One assumes that will be announced during the cooldown period between the end of Season 14 on September 16th and the start of Season 15.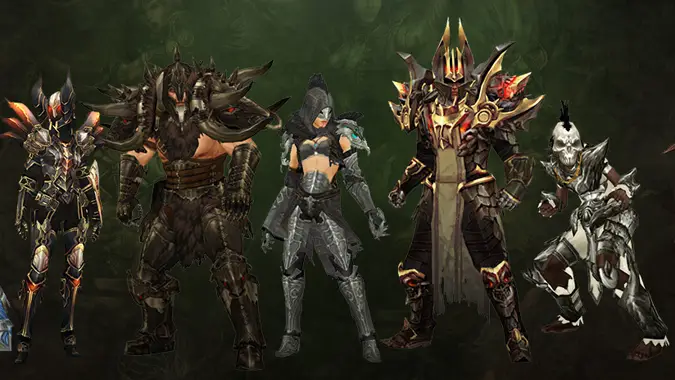 What about my stuff?
So, you may be asking, what happens when a Season rolls over? If you've been here before, you know the drill — the end of the Season doesn't delete your Seasonal characters or any of their stuff. Your Seasonal characters all convert to characters of the same type as you played during the Season, so if you played a Hardcore Seasonal hero, she'll convert to a Hardcore hero. All your possessions earned on your Seasonal character — all gold, all items, gear sets, weapons, you name it and it all gets mailed to you on your normal characters. Good luck fitting all that gear in the bank, hopefully you earned that extra stash tab at some point because you're going to need it.
Your Paragon levels don't transfer over on a one for one basis — if your Seasonal character made it to Paragon 100, you don't just get 100 more Paragon levels. But you do get the Paragon experience it took to get to Paragon 100 added to your normal characters, which will increase your Paragon levels. But because each Paragon level costs more than the previous level, going from (as an example) Paragon 537 to Paragon 538 could well take up most of the Paragon XP you earned going from 1 to 100 on your Seasonal character. So you don't lose the experience, but it doesn't just bump you up the same amount of levels.
All Seasonal leaderboards get wiped with the end of a Season and new Seasonal leaderboards are unavailable until the next Season starts. Similarly, Conquests do not roll over and do not add to your Achievement points, but anything unlocked by completing them will still be there. Any and all rewards earned, Kanai's Cube powers unlocked and other perks such as Artisan levels you may have unlocked on your Seasonal character but not your normal characters will be preserved once the Season ends. Any non-Conquest Achievements earned will also be added to your tally. Basically, just about everything except Conquests and Leaderboards transfer over.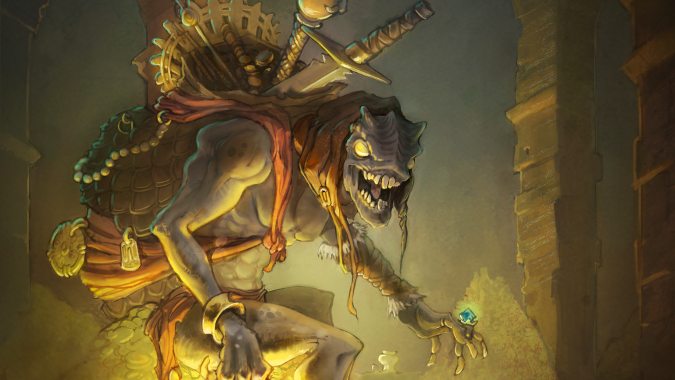 It's going to be fine
So please relax. If you haven't gotten something finished, you have two weeks to get it done. If you're worried you won't get to keep that sweet Legendary ring or weapon, you absolutely will. Everything will be converted and all your non-Seasonal characters will gain the benefits of your Season play. Have fun, and happy smashing.