Torbjorn can shoot lava and throw his turret in his new PTR rework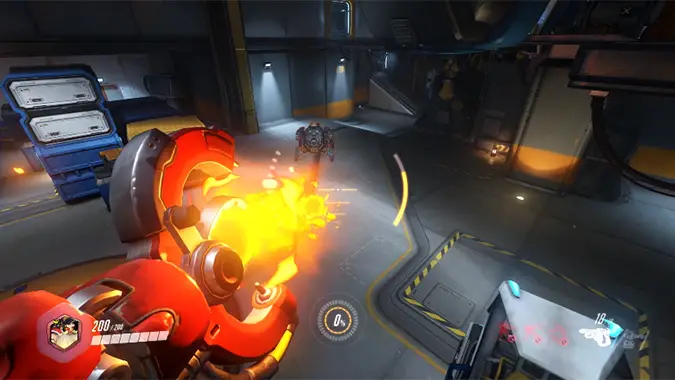 Torbjorn can now shoot huge gobs of lava and toss a fully-formed turret as part of his complete rework on the Overwatch PTR, making him a lot more of a serious foe than ever before.
Like the recent Symmetra rework, Blizzard's goal was to make a formerly-defensive character more powerful on maps when attacking and trying to retake objectives. Previously, Torbjorn was mostly good at placing a turret, building it up, and farming up ultimate charge for when an enemy pushes into his team. He was weak whenever his turret died and was left alone, making him a really tough pick for most team compositions. The changes on the PTR make his kit way more focused on allowing Torbjorn engage enemies himself, while also making his turret more immediately powerful — changes that should make him incredibly more useful.
Torbjorn can now toss his turret like a mini projectile and it places itself automatically at level 2 (level 1 turrets are no longer a thing). The turret will shoot the same way it did before, except now it will prioritize whoever was last hit by Torbjorn's primary fire. Players can destroy it at will, but it will be put on a large cooldown if it's destroyed by enemies.
When you combine that with the new 12 second cooldown Overload ability, which powers up Torbjorn's rate of fire, movement speed, and survivability, he can roam around and get eliminations on his own with his now more consistent Rivet Gun firing modes.
Lastly, his ultimate has been completely remade. Molten Core now lasts for six seconds and lets Torbjorn shoot out globs of lava that deal massive damage to enemies over time and extra damage to enemies with armor (i.e. tanks). It's a huge area denial ability that will probably be a good Graviton Surge combo and a real annoyance to weak characters like Genji and Tracer.
There's going to be a lot more Torbjorns in your games and it's going to be a puzzle figuring out how to punish them. Even though he can no longer collect scrap and give out armor, his Overload ability is going to be a major threat to anyone looking to dive onto him or to just run away from him.
The PTR will go live with these changes to Torbjorn as well as other tweaks to Soldier: 76, Orisa, McCree, and Pharah today, and will likely go to the live servers in a few weeks with the Halloween Terror 2018 event.