WoW
Sep 28, 2018 2:00 pm CT
DBM author gets a surprise support package from MSI and Blizzard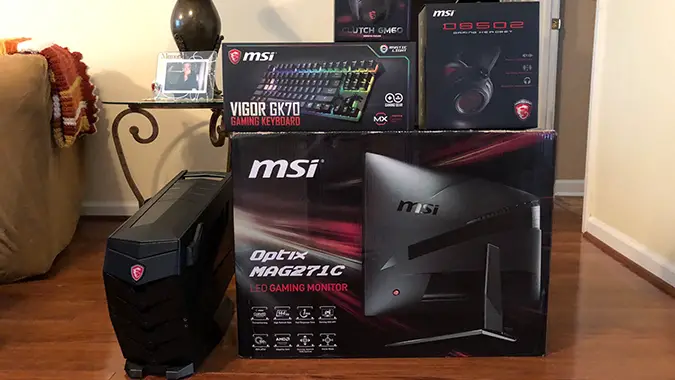 It wasn't just the community of players that saw Deadly Boss Mod creator Adam Williams ask for help in his struggling situation last week, Blizzard and MSI did too.
The two companies sent the solo addon developer a gaming desktop PC as well as all the required accessories, and more. It's a huge package of gear that will definitely help Williams continue to develop the addon and run the latest content.
"I've been playing since vanilla, and the amount I have used DBM is worth way more than what I sent him," MSI representative MSI_Geno said on the Reddit post. "He has provided all of us a tool that we use so much, and I'm sure the entire community is very happy to support him with whatever is possible."
Williams gave an update on his situation in the post detailing the surprise package. Williams said he still plans on reducing his time spent raiding and replacing that with more time spent on the addon as well as another job for additional income. He also said that DBM will remain the highest priority, but the huge influx of support has made it so he can do everything with way less logistical stress and with more time to take care of his mother.
Overall, it sounds like Williams will be able to live in a much healthier state while continuing to make something many players rely on and use every day. Williams doesn't earn any money from the freely available addon outside of his Patreon, so all of this support helps what would otherwise be a passion project.
It's great to see Blizzard acknowledge how important the addon has been to reduce the difficulty barriers of raiding and dungeons so that tons of people can do them, and to show some support for something so valuable to their game.