What would you want from a new Caverns of Time?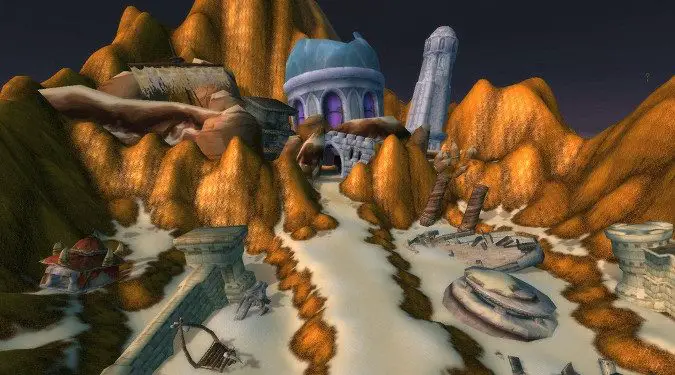 I was thinking about how we haven't had a Caverns of Time dungeon since Cataclysm and no, Warlords of Draenor doesn't count. I miss them. And I was thinking about all the things in Chronicle I'd love to get to go back and experience in game, and we have this perfect untapped resource that would allow us to go visit all of it. A Black Empire dungeon or raid, going full-on Old God stomping? Yes please. A Caverns of Time dungeon that lets us go experience the Troll-Aqir War, or the Troll War between Humans, High Elves, and Amani Trolls? Sign me up.
I could literally sit here and list bygone eras of World of Warcraft's history to go explore in the Caverns of Time. Not just long ago periods — we've been playing this game for a while now, and stuff has happened I'd enjoy getting a different perspective on. Imagine a Caverns of Time dungeon that sent us back to events from Warcraft 3, letting us see them up close and personal? Or even Warcraft 1 or 2, so we could see the pivotal events that shaped us all? The destruction of Stormwind, the fall of Alterac, the defeat of the Horde atop Blackrock Mountain?
I even wouldn't mind seeing it used as a flimsy pretext to go see alternate timeways like the Draenor of Warlords. I doubt this will ever happen, but imagine ending up on a war-torn Draenor where, instead of blowing up the Dark Portal, Khadgar and the Alliance forces went through it immediately and invaded, getting into a full scale war with the Horde remaining there? Ever since Heroes of the Storm starting coming up with skins like 'Malfurion the Betrayer' or 'Tyrande as a Blood Elf' I've wanted to see a way to get that kind of action into WoW, and the Caverns of Time could be it.
So what about you? What would you like from a Caverns of Time dungeon?