Just what will WoW Classic be like? YouTubers compare the demo to the original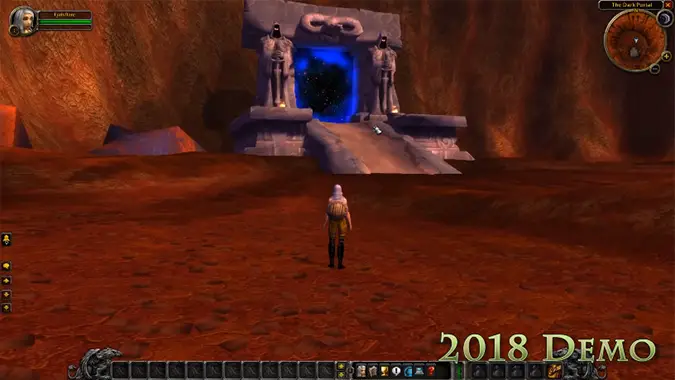 The WoW Classic client won't be playable for BlizzCon Virtual Ticket holders until November 1, but some players have found ways to give us a preview of what's to come later this week. If you can't wait to see what it's like, YouTuber and WoW veteran Dodgykebab published a video that compares the WoW Classic demo with the original, 2005 client. He has the new demo running on a sandbox server so there are no NPCs or enemies, but old Azeroth and its original soundtrack are still intact.
The first thing you notice while watching these clips is that the WoW Classic demo looks a lot better than the original game because it uses Blizzard's newest rendering technology. Scenery like water and buildings have the textures you'd see in Battle for Azeroth, not the original release.
https://www.youtube.com/watch?v=iIdf-ML8VIc
Later in the video, Dodgykebab turns on the "classic settings" which seem to crank down a lot of the texture detail and view distance. He also shows off that Weapon Skills are back and that mounts, interestingly, are in the spellbook. It also looks like a lot more than the Barrens and Westfall are available in the demo client, although I'm sure there will be some sort of barrier to prevent you from reaching outside areas. Dodgykebab shows off areas like Nethergarde Keep, Razor Hill, and even the Dark Portal itself.
In another video, released by Esfand before Dodgykebab's video, screenshots from the client show off unobtainable items in the demo, like Shadowcraft Boots and  Talisman of Binding Shard. They also depicted what looked like wall climbing in Stormwind — which should make classic players pretty excited.
We don't have to wait very long until the demo goes live on Thursday. We'll be streaming it live on our Twitch channel and will no doubt be covering everything about it here.
What small things do you want to see left in the WoW Classic demo?