WoW
Nov 9, 2018 4:00 pm CT
New Paladin Consecration animation is too good not to share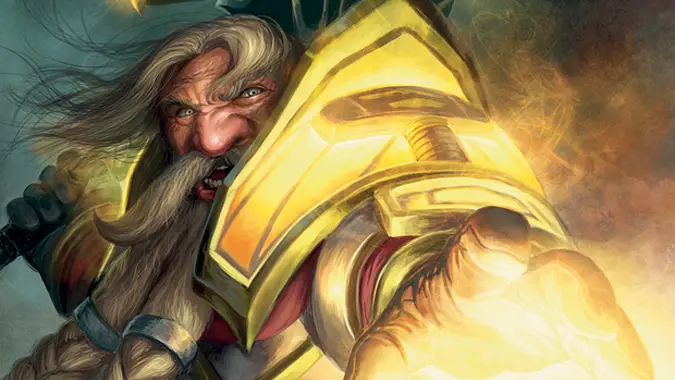 There's a ton of new content coming to World of Warcraft in patch 8.1, and we've already written about the really big news. But for every big story there are a whole lot of small upgrades that come along for the ride. This is just one of them.
The old animation for Consecration was described by our own Anne Stickney as "the holy fart cloud" so we were very excited to see this new animation for the core Paladin ability:
ARVE Error: No oembed src detected

ARVE Error: No oembed src detected

ARVE Error: Need Provider and ID to build iframe src.

It looks like light through a traditional cathedral rose window, lit by the sun shifting through the trees. Or maybe we're on the outside looking in on thousands of lit candles. It even has a hint of holy fire over the top of it, ready to burn anyone foolish enough to stand within it.
It's gorgeous effect. It's incredibly evocative of the class fantasy of the Paladin as a holy warrior, and it's sure to be lost under the dozens of other ground area effects in raids. Even under healing circles and whatever gross defilement Death Knights lay down these days, I know it's going to take me a week or two of "oh no unknown ground effect! I'd better not stand in it," before my reflexes remember it's ok.
What do you think about this new effect? Are you loving it as much as I am? Will you be sad to see the previous effect go?