BlizzCon 2018 had an Inclusion Nexus to shine a spotlight on military, women, and LGBTQ community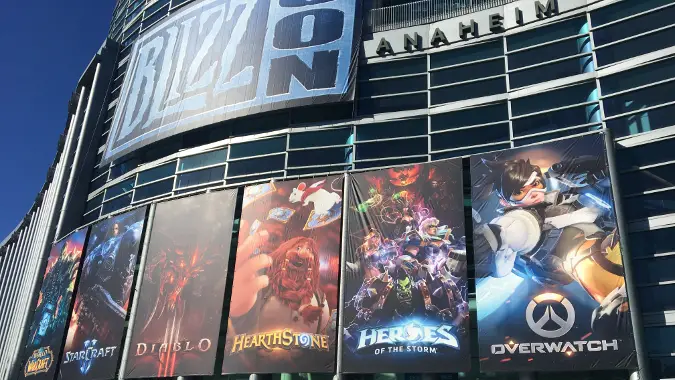 I often don't feel very included in the games I love, because I'm bisexual and that's often treated like a fantasy — except it's very rarely actually depicted in our fantasy. It's something I'm mindful of, just because every day I feel it reinforced that I'm not welcome in the very spaces I've tried to be part of the most. And I'm fortunate in that I pass for part of the 'norm' in many ways, so it's not nearly the daily experience of being other that some people have to go through.
One of the reasons I'm as willing as I am to forgive Blizzard for not always making the right decisions is that I honestly feel like they're trying. I often forgive aspects of the games I dislike entire for that reason, and the evidence I have for this is the visible efforts, like the Inclusion Nexus at this year's BlizzCon. In a hobby that is often beset by gatekeeping and accusations of not being a real enough gamer, it's nice to see an effort made to reach out and open the tent up to everyone — to say that all you need to be part of the Blizzard community is to like Blizzard games. Everyone's welcome. It's never going to be perfectly executed, but it's appreciated nonetheless.
This year, employees from our LGBT+, Military Veterans, and Women at Blizzard groups represented the best of Blizzard culture all weekend long. We had an incredible lineup of Lightning Talks where folks shared their personal experiences ranging from a veteran transitioning out of the military, women and LGBT+ in gaming and tech to empowering inclusive communities, being a working mom at Blizzard, and much more.
I especially like that it's not just about any one thing here — that Blizzard reaches out to a wide variety of its players, that it tries to include them as employees as well as simply fans. I hope the Inclusion Nexus is a permanent feature going forward. Maybe we could see some disabled rep at future ones — speaking as a gamer who still plays and loves games like Diablo 3 and World of Warcraft despite losing my vision I'd definitely like to see some of that. But overall, this is a great move forward and I really appreciate them doing it. It's a big tent, let's see more of us under it.