What's your best story of "breaking the 4th wall" and meeting gaming friends IRL?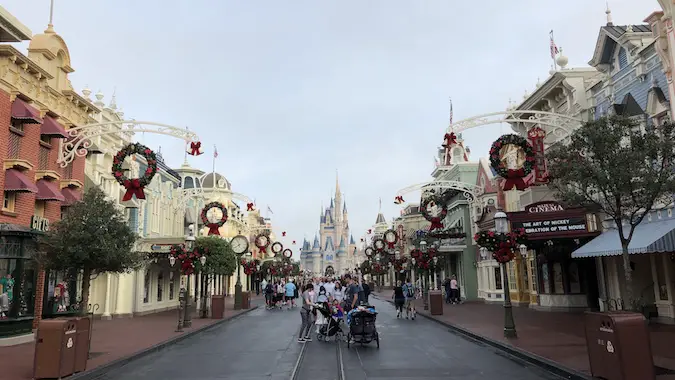 Last week, I celebrated my birthday at Walt Disney World. On my actual birth day, I was at the Magic Kingdom. My travel companions were two friends I made because they are a part of my World of Warcraft guild. We had an amazing time in spite of the weather getting rather cool in the middle of the week. I'm from Chicago and got out before the blizzard, but I didn't pack gloves because it's, well, Florida in late November. I had to admit I was chilly Tuesday night.
This is not the first time I've traveled with guild members. Last year, my guild celebrated our 10th anniversary by going to Walt Disney World. Sixteen guild members and their families made the trip. In the four years prior to that, we got together in Virginia because many members live on the east coast. Several of our Canadian members have come to events, and our Australian member went to Disney World last year. We are currently planning next year's meet-up which will be in Canada. Must get my passport renewed.
When I went to BlizzCon, I saw all the guild tee shirts. How do you manage to get a whole bunch of guild members tickets so you can descend, en masse, upon Anaheim? The very idea of more than a couple of us at BlizzCon is mind boggling. I met one guild member from Southern California when I was out there.
As I travel, I'm mindful of which guild members live in which areas of the country. If I'm driving to the east coast, I know I can find guild members in Ohio, Pennsylvania, New York, and Virginia. The beauty of this game is meeting people from all over the world; people whose paths I never, ever would have crossed. They have become fast friends and I look forward to seeing them once a year if we can arrange it.
I feel the times we've been together as a guild face-to-face have strengthened the bonds we share in game. We put a name with a face. We learn more about each other. Today's questions are, have you met up with people you've met in Blizzard games? Do you have regular guild/group meet-ups? If so, how long have you been getting together? Have you been to BlizzCon as a guild or group? Tell me about your experiences getting together outside of the games.