What are you looking forward to from the Battle of Dazar'alor?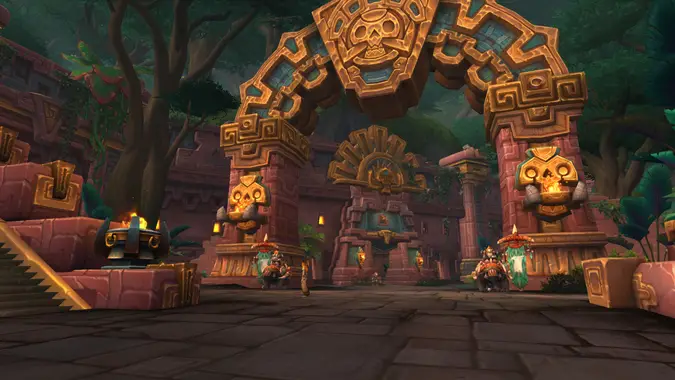 Battle for Dazar'alor is a very different kind of PVE content. It's a raid that's built entirely around the faction vs. faction conflict in Battle for Azeroth, with boss encounters that personify that conflict via important lore stalwarts from both sides. It's a major raid on one of the two faction capitals from this expansion, and it will have major repercussions in terms of the story's direction and development in further patches. And though there are faction-specific encounters that only one side will see, it will allow players from each faction to experience certain boss fights from the other faction's perspective. It's raid storytelling like we've never seen it before.
It's also the first new raid we've seen since Uldir, so for those of us who've been raiding steadily all expansion, it's a break from having to explain the Mother encounter yet again or the tedious deciding of who's doing what on G'huun. And new content is always a nice change. I'm looking forward to seeing the fights — the Jaina Proudmoore fight looks pretty interesting to me, for example — and I was a bit tired of the Uldir layout so getting to see a completely different place for a while sounds great to me. But I do worry if Horde players are going to get sick of seeing the same place they're spending most of their time in anyway as a raid. Siege of Orgrimmar tended to feel fairly offputting to me just because of how familiar I was with Org, and I don't want Dazar'alor to have the same problems.
So what do you think? Are you excited for new fights? Looking forward to seeing a new place for a while? Hoping for some wild Troll-themed gear? Or worried it'll all get too samey after a while? What are your thoughts about Dazar'alor?