WoW
Jan 4, 2019 2:00 pm CT
Dazzle'alor — Crowns coming in the new raid have cool special effects, like the ability to torture friendly players with sparkles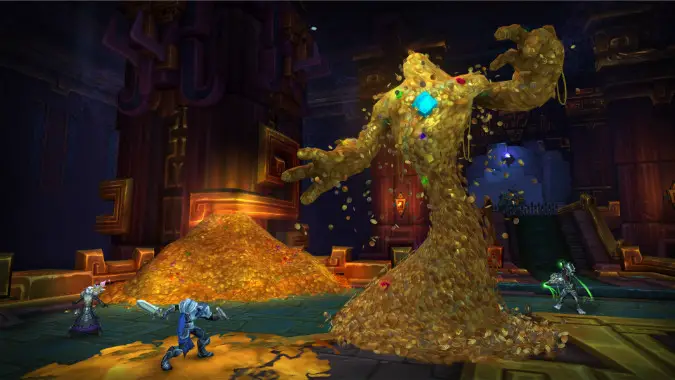 You're working through Battle of Dazar'alor and you're up to Opulence. A quick look at his loot table reveals — in addition to the usual loot — crowns. Their drop rate is similar to any other loot off this boss… but what's this? They have dazzling features!
There is a crown for every armor type, but they stay consistent in appearance across the same difficulty. Therefore, all crowns from Normal runs will look the same. Each crown has a gem in it which can be pried from the crown, and those gems each have a unique effect.
The gem creates an item which lasts 20 real-world hours. The gem is not consumed on use, and the crown has a 20-hour cooldown — which means it can be used, essentially, once per day. The gem in any given crown is random each time, and — if you have multiple gems — the gems share a cooldown. Hence, you aren't going to be able to stack these effects using all the gems you personally have obtained.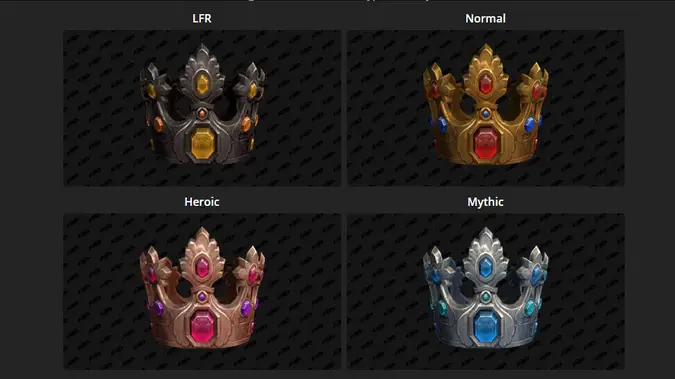 There are six different gems and their effects are as follows:
We often give Blizzard grief about not having enough fun items in the game. While some of these gems can be used in combat, their effects will be a supplement to what's already available. In the case of the Sapphire, 400 for one minute in a sustained fight might be more useful than 900 for 25 seconds. Will something like this stack with Heroism, I wonder. I'm thinking these will be quite situational.
Nevertheless, the helms themselves will certainly be upgrades, and the gems make a fun addition to the pieces.