What have you achieved that you initially thought was impossible?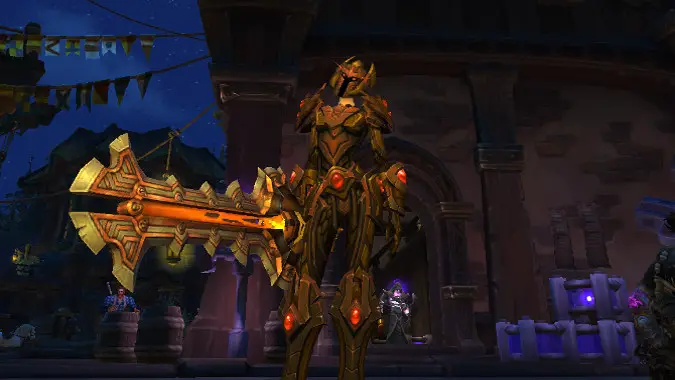 No, I don't mean that I finally got my shoulders. That really is impossible.
I didn't raid much during Legion, and as a result there were quite a few transmog looks I simply didn't have when it ended, such as the Funerary Plate of the Chosen Dead. I was okay with not getting it, but once Battle for Azeroth rolled around and the older raids became doable with a very small group, I decided I'd go back and get the look. The problem was that the drop rate to finish the quest for the ensemble was agonizing. Even with farming for souls outside the raid, it took until I discovered you could run it on LFR for extra chances on souls to actually complete the quest.
And honestly, the set feels a lot better because I stuck to it even when I didn't think I had any chance to complete it. It's like when I finally finished Balance of Power and got the Artifact appearance I wanted most for Strom'kar — the Flamereaper model. The two feel like they go together very well, at least in my opinion. Similarly, when I was on my Death Knight, I never thought I'd get the Reins of the Crimson Deathcharger — even now, the Blood Queen part of that quest chain can be astonishingly difficult and indeed almost impossible to solo. I know I didn't do it until I had a cool and patient group to help me. It's still one of my favorite mounts.
So, is there anything you never expected to get done? A quest, collecting a drop, finishing a difficult challenge? Share it with us, please.