Off Topic: Beware of mysterious labyrinths in Fallout 76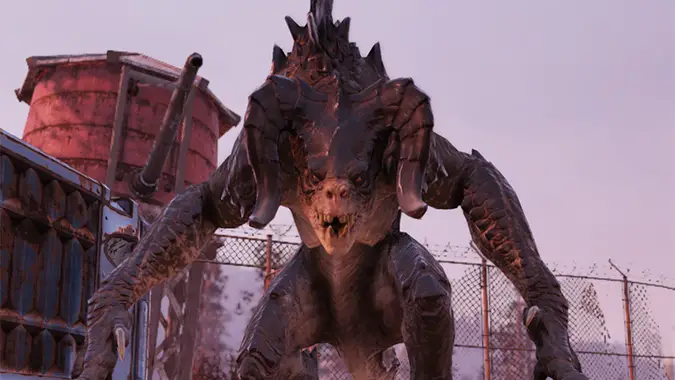 When Fallout 76 isn't breaking apart or generally being a disappointing game, there are some brief moments of joy — mostly in the strange things its players are up to.
Take Korindabar for example. He's a player that roams the game's post-apocalyptic West Virginia and lures players into his maze. The maze is elaborately built using the game's base-building feature — which itself is clever considering that most people use it to create safe havens and shoddy mansions. Korindabar throws an emote-shaped lasso onto new players and gets them to follow him back to his labyrinth. Like any video game player, they enter Korindabar's maze with the intention to conquer the task in front of them, but there's a twist.
First, you should understand that there are two Perk cards that players can equip in Fallout 76 that come into play here. Wasteland Whisperer gives you a chance to pacify enemies that you attack and Animal Friend lets you do the same thing with animals. If you max out both you can tame monsters. Korindabar, our maze master, has done this himself.
Inside of that labyrinth is a Deathclaw, one of the game's most dangerous enemies. It's Korindabar's pet and it has very big claws. He said in a Reddit post that taming the beast took a lot of server hopping and hoping for random events to spawn. The other problem he encountered is that the Deathclaws are low level so high-level players can easily dispatch of them. They also seem to de-spawn once they've killed a player.
The irony of this scheme is that when those low-level players find the hidden Deathclaw in the maze, it's actually non-hostile. Player pets in the game follow the same rules as PVP: unless attacked back, they deal minuscule damage. But, like any Fallout player, the low level players often attack back and dig their own graves. Fun!