Off-Topic: Dark Souls developer's new game Sekiro: Shadows Die Twice is all about consequences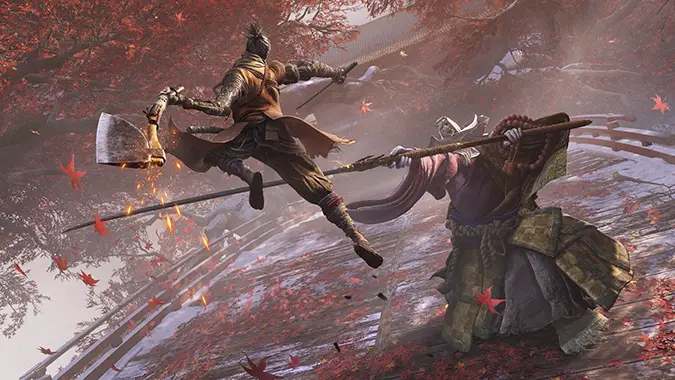 The Souls games — from Demon's Souls to Bloodborne — have always been about consequences.
Developer From Software is interested in what happens after great things have gone wrong. You can see it in the opening cinematic for Dark Souls. It's why the stories are full of more lore than story. The characters and the world are already dead and you pick up the pieces to find out why. You can read about it in the vague lines of dialogue from its characters and written in the descriptions of the items you pick up.
There's an entire layer of Dark Souls that's seeped in lava and ruins because one woman tried to artificially create something naturally born into the world. Her plan backfired, creating horrific demons and warping her children and herself into monsters. You find one of the children mourning the corpse of his sister and he cries in agony as you fight him. From Software wants you to see and feel the pain and tragedy that follows the mistakes of its characters — even if it means making you feel terrible for intruding.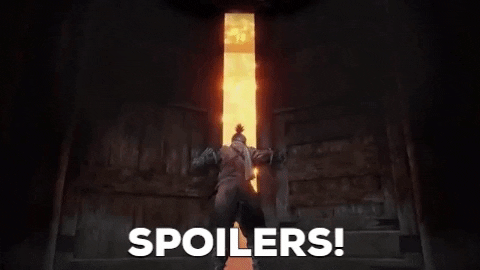 Sekiro: Shadows Die Twice, the latest game from the developer, shifts the perspective backward. Sekiro has lore; there's characters that speak of old masters and nights before, but largely, the mistakes are happening right now. The kind of crumbling lands that Dark Souls and Bloodborne speak about in the past-tense are the current events in Sekiro.
You play as a man that can resurrect himself mid-battle. It's a neat game mechanic that fights back against how incredibly fast and punishing the game's combat is, but it's also the core of one of the game's strongest themes. Your actions have repercussions that will hurt those around you.
After dying several times, the effects of your resurrections are revealed: each time you come back, the characters you've met get inflicted with a disease. They start to hack and cough the more you use the game's revive mechanic. I've heard there's ways to cure this later in the game, but its introduction imbues a game mechanic you might have otherwise never considered any deeper with consequence.
Nothing is free in this world, just as it was in the Souls games. You don't get to be a master shinobi without making an impact on the world. From Software isn't interested in power fantasies where you kill a lot of skeletons or armored men to save the world. They want you to be compromised and to consider what it means to dabble in unknowable powers.
I'm not super far into the game yet but I can already tell that, regardless of its ancient Japan setting or lack of deep RPG mechanics, this is a From Software game through and through.