What would you like to see WoW borrow from other MMO's?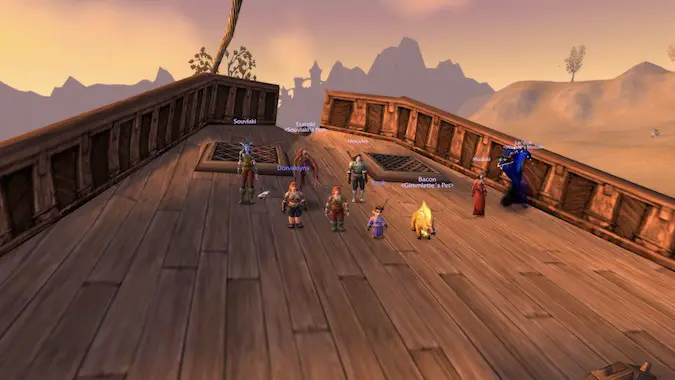 One of my favorite pairs of MMOs was City of Heroes and its sister game, City of Villains. The two games existed in a shared world — it was kind of like if you bought a separate game to play Horde or Alliance, but there was a lot more to the choice of which game you played than a simple faction divide. One of the things I loved about these games was the sidekick/lackey system. It had certain similarities to how scaling world content works, except instead of the world scaling differently for you and a higher level friend, you could become your higher level friend's sidekick temporarily. And in so doing, you'd be boosted up to effectively one level below theirs. It was a really fun system and one I've always been surprised more MMOs don't adapt to their own systems.
Another idea I've seen a lot of people talk about is WildStar and its extremely customizable player housing. I never played the game myself, but I've always been a trifle surprised World of Warcraft has been so reluctant to provide player housing, a feature a great many MMOs have incorporated and which WildStar seemed to hit the sweet spot in the eyes of many players. Seeing the complicated and fun homes players decorated for themselves, I've always been curious why World of Warcraft has been so reluctant to use something like it to generate player interest. It's been so demanded for so many years — I honestly can't fathom why WoW never brought it on board.
So now that I've listed two that I'd like to see, let's turn things over to you. What does WoW lack that other MMOs have and that you think they should have borrowed or adapted to make it work in Azeroth? Star Wars The Old Republic had a private spaceship, and I've always wished WoW would give us a boat, especially considering the way this expansion has been set on islands. Would you like a boat? A nice privateering ship to range the seas and explore the world at your own leisure? What would you suggest WoW incorporate?