What are your favorite add ons right now?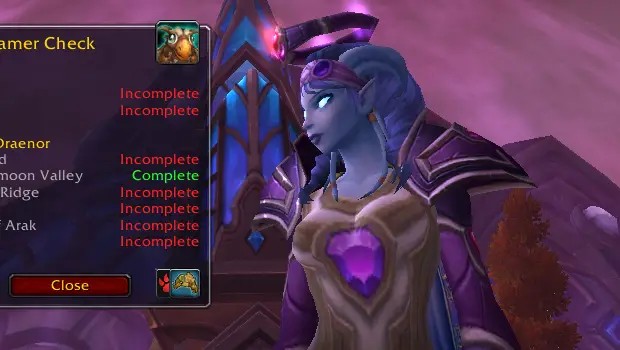 It's been a while since we've discussed all the ways you change your World of Warcraft experience to make it more user friendly, more informational, or just more gosh dang pretty. It's time for a new add ons post!
Like most people, I use an auction add on. The one I use depends on how hard I'm going in the Auction House at any particular time. I use Trade Skill Master if I'm really working toward a goal, or Auctionator if I'm just casually listing things occasionally. I don't need all the info I get from Trade Skill Master, and I find it clunky to use if my main playtime goals don't revolve around listing thousands of pieces for transmog. Auctionator is great for just listing a couple things to clear out your inventory. I'm not playing WoW incredibly actively right now, but even so I keep using these just for the Blizzard Balance.
I use Rematch as my primary pet battling add on right now. I don't use all the functions all the time, but as a semi-serious battler I always want the additional information it provides for things like breed and scaled stats at my fingertips. It also provides a handy tool that loads a pet set when you mouse over an opponent, though setting it up with all your teams can be pretty laborious.
I will say however that, at least initially, I plan on playing WoW Classic completely clean. Though I did have Cosmos and a whole bunch of other early add ons, and lots of them will definitely feel necessary to use as time goes on, I feel like it preserves the experience to keep a blank slate. Maybe I'll even have my toddler unplug my router at random just to really capture that week one feeling. Ah, memories.
What are the add ons you can't live without? Are there any that are just fun and quirky and make you smile? Is there one you just refuse to use, even though it's super popular? Are there any situations where you don't use add ons at all?