Overwatch Replays will let you rewatch whole matches — and improve at the game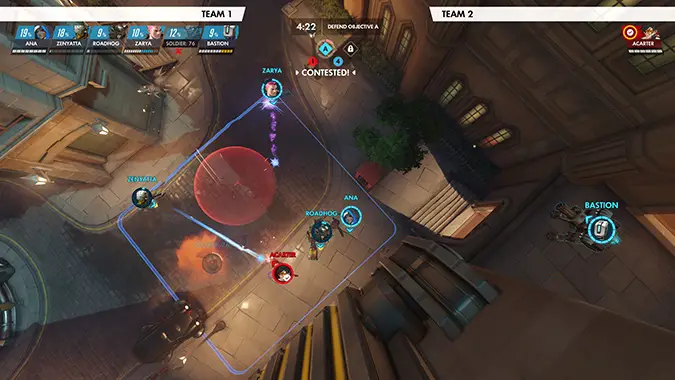 Soon you'll be able to rewatch your matches in Overwatch with the new Replay tool — which is available for testing on the game's PC PTR server.
The Replay tool lets you watch your last 10 Competitive, Quick Play, Arcade, or Custom Game matches in full. Similar to the briefly-lived World Cup Viewer, Replays let you spectate the entire match from any of the 12 players' point-of-views and even in slow-motion. It will be available in a future patch for both console and PC players.
The Replays — which are accessed inside of your Player Profile — are kept for the duration of a patch. If Blizzard pushes a small patch, they'll be gone. So you'll want to drop in and view them frequently. It doesn't appear that there's any way to share them or capture them within the game, but anyone with recording software should be covered.
Game Director Jeff Kaplan told Unit Lost that the feature has always been available internally for quality assurance testing, and said there are possibly ways they could implement sharing in the future.
The new tool should be huge for professional players and anyone else looking to improve their skills at the game. It's integral to be able to jump around the player POVs and see why you got sniped as Genji or where that sneaky Bastion was at the entire time. Generally, Replays should raise the level of awareness about what's going on in a game and possibly provide good video evidence for cheaters and griefers. It would also be a great way to capture good plays that the game's Highlight system doesn't catch — I'm looking at you support players!
This finally puts Overwatch on par with other shooters that offer replays and gives players a good in-game way to study the game. Along with the recent Workshop feature, the game is becoming more than a destination to play; it's a place to experiment and learn.