Off Topic: Animal Crossing New Horizons finally lets you change your character's skin color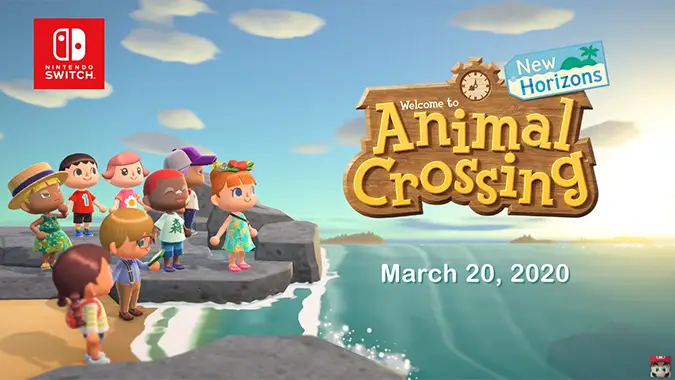 Animal Crossing: New Horizons features a first for the main range of the long-running game series: you'll be able to change your skin color, according to Kotaku, who confirmed it with Nintendo.
It took this cutesy life sim game 14 years to implement the ability to change your character's skin tone — and then it only did so in a spin-off with Happy Home Designer for the Nintendo 3DS in 2015. Customizable skin tones are also available in the mobile game Pocket Camp. But now it's finally making it to game itself with the brand new Animal Crossing: New Horizons game.
Anyone who watched the game's announcement during today's Nintendo Direct E3 presentation noticed that at the end of the trailer there was a hint at customizable skin colors in the game. But you'd be forgiven to wonder whether it was truly implemented because in the past you could only change your skin color by getting a sun tan.
Animal Crossing: New Leaf players used to spend time in the game's sunlight to give themselves darker skin tones based on how long they spent outside. Some people even used New Leaf's ability to let you wear a Mii Mask to change how they looked. It was clear the game wanted you to be able to change how you look with plenty of options for clothes and costumes — but it drew the line at skin tone.
This series is played by tons of people. The fact that not everyone could be who they wanted to be — particularly themselves — in a game so much about personalization was frustrating. It's nice to see Nintendo carry the options they added in the spin-off games into the main entry. But if we're being honest: this should have been there from the start.
Animal Crossing: New Horizons was originally due to release on the Nintendo Switch this year but it's been held back a bit to March 2020. The game will have eight player online play so you can show off your own character and hang out on the game's big, island together — making today's news especially exciting.