What does it cost to get riding in WoW Classic?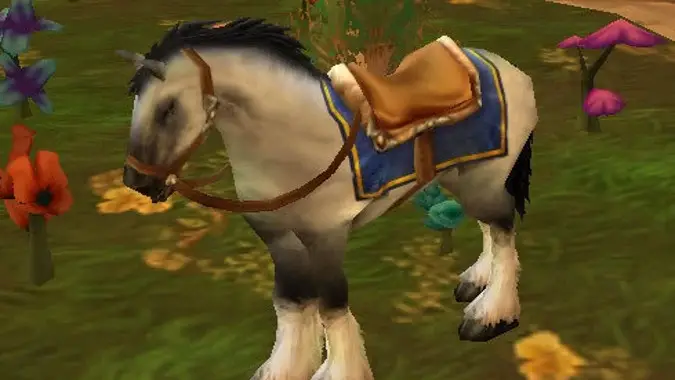 Before flying mounts and the many levels of Riding Skill that we have today in the current game, there was the old version of the mount system. For anyone planning to play WoW Classic, you should know that Riding is significantly different than it is now.
In WoW Classic, you can't ride a 60 percent speed ground mount until you're level 40. And only at the level 60 cap can you purchase and ride a 100 percent speed ground mount. Those are your two options. Not only is there nothing faster — besides a few tiny boosts — but there's no flying mounts because those were added in Burning Crusade.
To purchase the Riding Skill you need to visit your faction's trainer and purchase the skill for gold. On the WoW Classic beta, you need to purchase the skill that's specific to the type of mount you'll be riding. That means that you need to be Exalted with any faction that isn't your own to be able to ride their type of mounts. For example: an Orc must be Exalted to learn Undead Horse Riding from the trainer in Brill.
The cost for the Riding Skill is 20 gold, and then you pay for cost of the mount itself: 80 gold. That's a total of 100 gold, which itself is a huge chunk of money for anyone in the WoW Classic economy — where no daily World Quests exist to help you out. To get yourself a 100 percent speed mount you need to purchase the 900 gold Epic versions.
As a small way to help players out, Blizzard has reputation-based and PVP-based discounts. If you're honored with a faction you will receive a 10 percent discount on the price of the mount and the training. And if you're Rank 3 in PVP, you'll receive a 10 percent discount. If you have both discounts that's a total saving of 20 percent or 200 gold on the price of the best mount. The mounts themselves are bind-on-equip, so someone else with the discount can buy it and then trade it to you.
It's all a little more complicated than it is with the live game. If you want to ride another race's mount, it's going to be a long journey, but if you just want to move around the world slightly faster, you can get that done with some perseverance.